Microsoft continues its disassembly of Nokia's branding presence in the feature phone and smartphone market, now removing the Nokia Store from its feature phones to make way for the Opera Store. As part of this deal, the default browser will also be replaced with Opera Mini.
Opera Store and browser default on Nokia feature phones
If you are using some of Nokia's popular feature phones such as the Series 40, Series 60, Symbian and Asha devices, then starting in 2015 you should notice the Opera Mobile Store in place of the Nokia Store.
This is because Opera and Microsoft have a deal by which the Opera Store will act as the default application repository on the above-mentioned Nokia feature phones.
Nokia's app store will officially be closed from the time current feature phone users are migrated to Opera's app repository. This process is expected to be completed during the earlier part of 2015.
Not only will the app repository on Nokia feature phones be changed, even the default browser on these devices will now be Opera Mini, courtesy Microsoft's agreement with the former.
Nokia's feature phones are still sold around the world, including India which not so long ago accounted for a large chunk of feature phone sales in comparison to other markets.
"We continue to sell and support classic Nokia devices, which remain popular in many parts of the world," stated Rich Bernardo, Microsoft's vice-president of phones, in an official press release.
"When the current users of the Nokia Store are migrated to Opera Mobile Store, they will continue to get fresh, interesting apps for their Nokia phones," said Lars Boilesen, CEO of Opera Software.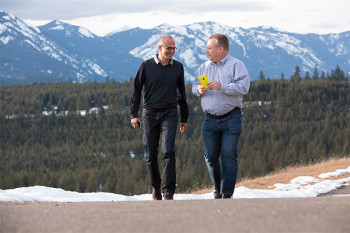 App downloads expected to multiply
Once Opera succeeds in overthrowing Nokia's erstwhile app repository, the online giant is expected to possess the third largest online application database with respect to downloads. Replacing the Nokia Store should serve as icing on the cake for Opera.
Currently, Opera's app store has more than 300,000 live apps and games, with millions of downloads taking place. Also, more than 40,000 application developers are said to be using the Opera app store.
Nokia phones gone for good?
It seems that Nokia does not want its loyal user base to have its name fade from memory. Recent reports cite Nokia's CEO Rajeev Suri, who hinted at making a comeback to smartphone manufacturing after the end of the licensing agreement period with Microsoft.
Speaking on Nokia's Q3 2014 results, Suri said that Nokia is still a valuable mobile brand. Nokia also recently launched the HERE Maps app for Android, which signals its ongoing development work for the platform.
Suri's statement, ongoing Android development work, and its close ties to the Jolla smartphone team, have all led to speculation that Nokia could re-enter the smartphone market some point after the 2016 branding licence countdown expires.
According to a TechRadar report, Nokia's comeback smartphone will run Google's Android operating platform out of the box. The report adds that the new phone will be conceptualised, designed and developed by Nokia's N9 team of engineers, and the device is expected to be a flagship high-ender.
Unified Windows branding for future Nokia devices on the anvil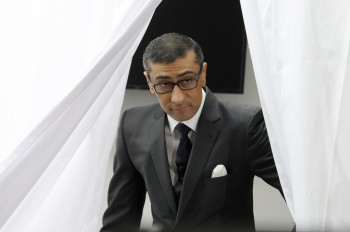 Finnish tech powerhouse Nokia, perhaps best known for its feature phones in developing markets, has been undergoing hardcore reforms driven by Microsoft which took over Nokia's Devices and Services division in April 2014.
As part of the terms of the acquisition agreement with Nokia, Microsoft acquired the Lumia and Asha brands, with a limited license on the Nokia brand for promoting smartphones. Microsoft can use the Nokia and Lumia brands for marketing for 18 months post-acquisition (October 2015). Microsoft can market Nokia X devices until 31 December 2015. As for feature phones, Microsoft can use the Nokia brand for 10 years.
So far, Microsoft has decided to stop manufacturing Nokia branded feature phones to focus on their own Windows branding. Nokia's Asha and Series 40 feature phones were the first to fall, and Nokia's Android X smartphone project was also shown the red light.
Microsoft has also begun diverting users away from Nokia's web portals towards its own, such as Nokia's UK website redirecting the the Microsoft UK site. The tagline that greeted visitors of Nokia's UK website reads "Step Inside Our New Home".
Even Nokia's venerated smartphone brand Lumia is being culled and repackaged as Microsoft Lumia. This means the Lumia 730 and Lumia 830, both of which were released by Microsoft during the recent IFA 2014, are the last of the devices to bear the Nokia brand name.
According to a report published in GeekonGadgets that quotes an internal Microsoft document, future smartphones will be devoid of Nokia and Windows Phone branding, and simply be labelled 'Windows' devices.