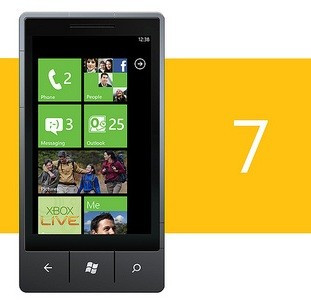 New research suggests Microsoft and Nokia's forthcoming set of smartphones will help the company's ailing Windows Phone OS grow to account for 12.3 per cent of the smartphone market -- nearly a quarter of the share forecast for Google's Android.
According to research by Strategy Analytics, Microsoft and Nokia's partnership will help the Windows Phone OS double its share of the smartphone market in 2012. The research firm suggested following the release of the new range of Mango-powered devices, the OS would hold roughly 12.3 per cent of the smartphone market.
In its research, Strategy Analytics highlighted the strength of Nokia's soon-to-be-defunct Symbian OS. According to Strategy Analytics, Symbian had controlled a sizable 41 per cent share of the West European market in 2010.
"Due to growing support from leading hardware vendors, particularly Nokia, Microsoft is in a good position to become Western Europe's third major smartphone platform behind Android and Apple iOS next year," commented analyst Neil Mawston in a statement to Reuters.
Despite pegging the Windows Phone OS as one of 2012's fastest growing platforms, Strategy Analytics clarified the market would still be dominated by Google's Android and Apple's iOS operating systems.
In their paper the researchers reported that they expect Google's Android to capture 44 per cent and Apple's iOS 23 per cent of the market in 2012.
Nokia's move to Microsoft's Windows Phone was announced in February. The company is expected to unveil its first batch of Windows Phones at its annual media event in London Wednesday.
The move was met with scepticism by investors and since the announcement Nokia's market value has since halved. Strategy Analytics went on to report that despite the growth forecast the Windows Phone OS' future was far from secure.
"There remain several ongoing challenges for Microsoft, including its limited support for high-growth dual-core superphones, the relatively modest size of its Marketplace apps store, and a consumer brand perception of Windows Phone that may have been tainted by the past weaknesses."