Nordine Amrani Murdered Woman Cleaner Before Launching Liege Christmas Market Rampage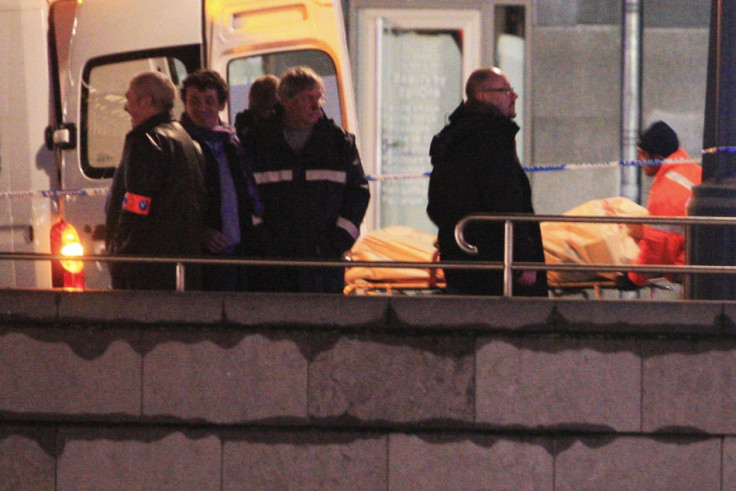 The woman, aged 45, worked as a cleaner for a neighbour of Nordine Amrani, was found in a cannabis plantation at killer's home.
Nordine Amrani, 33, killed at least four people on Tuesday in a shocking attack in Liege. A 17-month-old was among the victims.
The woman worked as a cleaner for a neighbour of Amrani, who is understood to have asked her into his home in Residence Belvedere before attacking her.
"[The body] was found in a shed which he used, notably for cannabis plantations," prosecutor general Cedric Visart de Bocarme told public radio RTBF on Wednesday morning.
Amrani, who had a history of gun and drug charges, killed himself during the noon attack on a Christmas market in Place Saint Lambert that also injured at least 122 people.
The gunman was due to attend a police interview but instead left his apartment in Residence Belvedere with a FAL automatic rifle, a handgun and up to a dozen grenades, parking his white van near the Le Point Chaud bakery.
He then climbed onto the building's roof and opened fire, throwing three grenades at a bus shelter, sending terrified shoppers running for their lives.
Belgium: Lone Gunman Nordine Amrani's Murderous Rampage at Liege Christmas Market [PHOTOS]
At news conference on Wednesday morning, Belgian public prosecutor stressed that the authorites were confident that Amrani, who showed no signs of mental imbalance, acted alone.
"I would like to stress that there is no link between what happened yesterday and any terrorist action," she said.
She revealed that around 40 people have sought treatment for psychological trauma caused by the attacks. At least five people remain in critical condition.
Among those killed by Amrani are a 15-year-old, a 17-year-old, and a 75-year-old woman.
© Copyright IBTimes 2023. All rights reserved.