In a shift from previous support, US President Donald Trump reportedly warned Israeli Prime Minister Benjamin Netanyahu to delay new settlement construction.
The White House said the president has not taken an official stand on settlements but said he would discuss it further with Netanyahu during their 15 February meeting.
"While we don't believe the existence of settlements is an impediment to peace, the construction of new settlements or the expansion of existing settlements beyond their current borders may not be helpful in achieving that goal," the White House said in a statement.
According to The New York Times, Trump essentially told Netanyahu to wait until their meeting to make any progress on settlement construction. Since Trump's inauguration, Israel announced the construction of more than 5,000 new homes in the West Bank.
While the White House statement is similar to those issued by past administrations, Trump's fierce support of Israel and, in turn, of Netanyahu make the statement somewhat surprising. One of Trump's first ambassador picks, David Friedman, is a financial supporter of the West Bank settlement, The Times reported.
Israel had taken Trump's support as a green light to move forward with settlement plans. The Obama administration took a hard stance against settlements, going as far as abstaining from voting on a UN Security Council resolution that condemned the settlements, ultimately allowing it to pass.
In a statement given to The Jerusalem Post, an unnamed White House official said, "As President Trump has made clear, he is very interested in reaching a deal that would end the Israeli-Palestinian conflict and is currently exploring the best means of making progress toward that goal. With that in mind, we urge all parties from taking unilateral actions that could undermine our ability to make progress, including settlement announcements."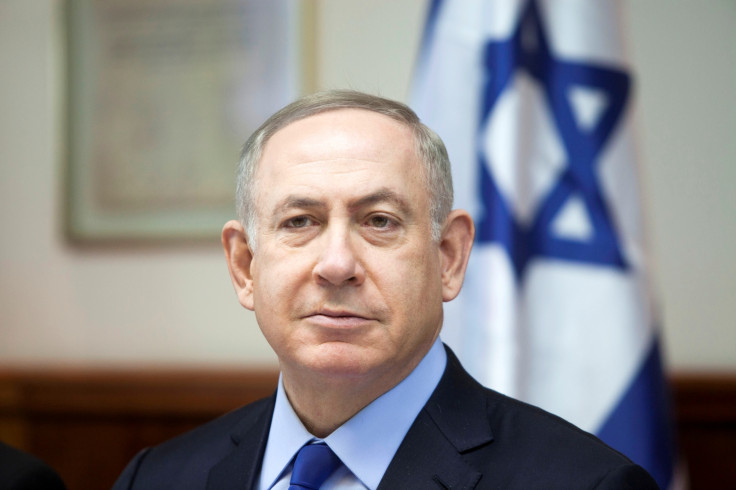 The Times noted that the announcement followed a brief encounter between Trump and King Abdullah II of Jordan, who travelled to Washington in the hopes of speaking to the new president about the situation in the Middle East. Jordan has focused on Trump's promise to move the US Embassy from Tel Aviv to Jerusalem.
Though the king traveled to Washington with no scheduled meeting with the president, the two managed a brief talk during the national prayer breakfast on Thursday (2 Feburary) morning. The Times reported that the White House already appeared to put the breaks on the embassy move, noting it was just starting to consider the idea.