The White House has defended US President Donald Trump's remarks at the National Prayer Breakfast critcising California governor Arnold Schwarzenegger.
The Republican took the opportunity to have a dig at Schwarzenegger during his appearance at the Breakfast, asking the audience – which included religious leaders – to pray for the actor and his poor ratings on "Celebrity Apprentice".
Trump discussed the TV show – which he formerly appeared on and remains and executive producer of – and the lower ratings Schwarzenegger had achieved since taking over the show.
"We know how that turned out," Trump said of the show.
"The ratings went right down the tubes. It has been a disaster.
"I want to just pray for Arnold ... for those ratings."
But White House spokesman Sean Spicer said the comments were supposed to be a lighthearted moment, The Hill reported.
"He meant it as a lighthearted moment and if you look at the totality of his remarks — they were absolutely beautiful," Spicer said.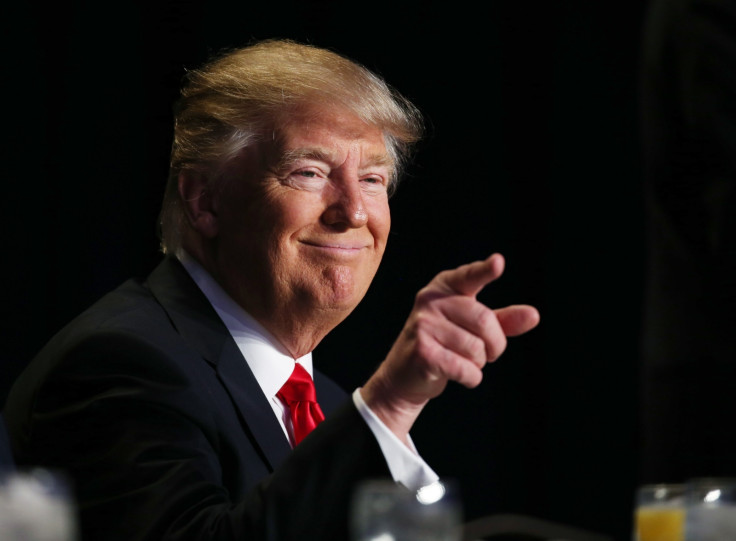 Trump's comments were an unusual way for a president to address the prayer breakfast, and appear to have drawn similar criticism to his comments made at a Black History Month listening event, during which he took several pops at the mainstream media.
Schwarzenegger responded to Trump's comments with a video on Twitter, in which he said: "Hey Donald. I have a great idea. Why don't we switch jobs? You take over TV, cause you're such an expert in ratings. And I take over your job, so that people can finally sleep comfortably again."
The pair previously engaged in a Twitter spat after Trump took to social media to slam the show's ratings, despite remaining an executive producer.
He wrote on 6 January in a series of tweets: "Wow, the ratings are in and Arnold Schwarzenegger got 'swamped' (or destroyed) by comparison to the ratings machine, DJT.
"So much for being a movie star-and that was season 1 compared to season 14. Now compare him to my season 1. But who cares, he supported Kasich & Hillary."