North Carolina's governor-elect already fighting with Republicans to keep power he has won
New measures could drastically limit the powers of incoming governor, Roy Cooper.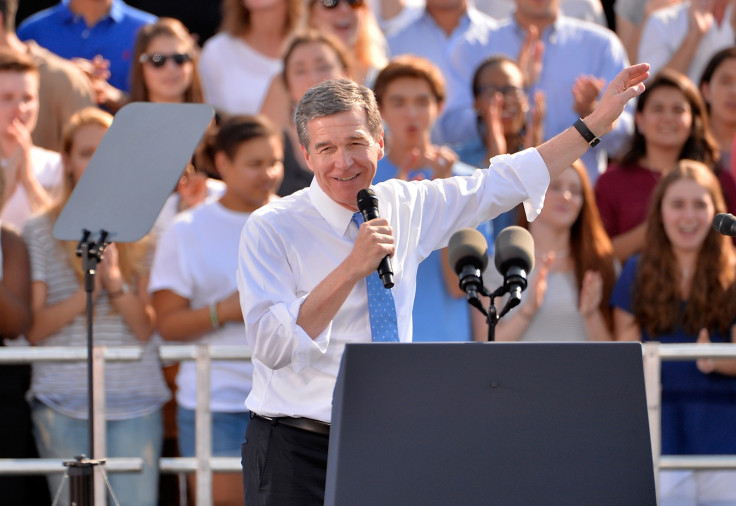 After a gubernatorial election that lasted almost a month, North Carolina's incumbent governor Pat McCrory has finally conceded to his Democrat rival, Roy Cooper. However, it looks like the long fight was just the start of Cooper's battles, as the Republican-controlled state legislature tries to push through bills to curb his power weeks before he takes the executive mansion.
In a surprise session on Wednesday (14 December), the North Carolina General Assembly, controlled by a Republican majority, sought to introduce new curbs on the state governor's office, limiting Cooper's power after his inauguration on 7 January.
The measures would stop the governor having control over state and county election boards by changing their make-up. The moves come just over a week after McCrory conceded but not before almost a month of his camp fighting the election results.
McCrory's supposed control of the election boards did not help him much in his campaign to overturn the result with most quickly throwing out the baseless claims of his supporters.
The bitter election battle followed years of forthright Republican governing, with McCrory bringing in House Bill 2, a law that stripped protections for LGBT people and forced transgender people to use the bathroom designated by the gender on their birth certificate.
Along with the electoral boards, the new measures would mean Cooper's cabinet members would require approval from the State Senate to take office and it would take away Cooper's power to appoint trustees at the University of North Carolina.
"An unprecedented, shameful and cowardly power grab"
The North Carolina Democratic Party issued a statement on Wednesday accusing the Republicans of "attempting to thwart the will of the voters and take back power they have lost."
"This is an unprecedented, shameful and cowardly power grab from Republicans," said spokesperson Jamal Little, "After losing the Governor's office, the GOP-controlled General Assembly is attempting to hold on to the power that voters took away from them. Make no mistake, the legislation we are seeing today are attempts from Republicans to usurp power from Governor-elect Roy Cooper after losing the election."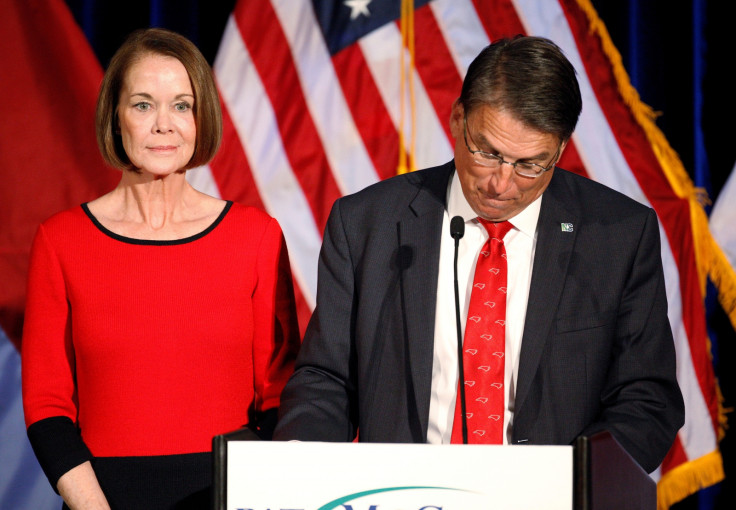 Little said that Republicans should be "ashamed" and that their actions "have no place in our democracy."
In an election day not without surprises, McCrory's governorship was the only one the Republican Party did not hold onto. There has been speculation about what McCrory plans to do with his new found freedom from 7 January.
Also, there is still no word on what took place in a meeting between McCrory and President-elect Donald Trump at Trump Tower but one source told the Charlotte Observer that Trump is "definitely going to look after him".
Cooper has not been silent as the attacks on his hard won governorship begin. On Thursday (15 December) he said at a press conference that he looking at whether the new measures were legal, adding "they will see me in court".
"It's time for them to go home"
According to the New York Times, Cooper said the Republicans were acting "in secret" and compared the proposals to the "disaster" of House Bill 2 - which saw companies and city governments around the United States turn their backs on North Carolina.
The North Carolina Republican Party issued a released on Thursday calling on Cooper and the Democrats "to condemn the long history of Democrat partisan power grabs to limit Republican power following elections".
Dallas Woodhouse, NCGOP Executive Director, said "History matters, and Democrats should explain should explain and condemn these actions that are still relevant today".
In his press conference, Cooper said "major changes in the way state government operates should be done deliberately, with input from all parties... They shouldn't be pushed through in the dark of night." according to the Charlotte Observer.
"It's time for them to go home," he added.
© Copyright IBTimes 2023. All rights reserved.