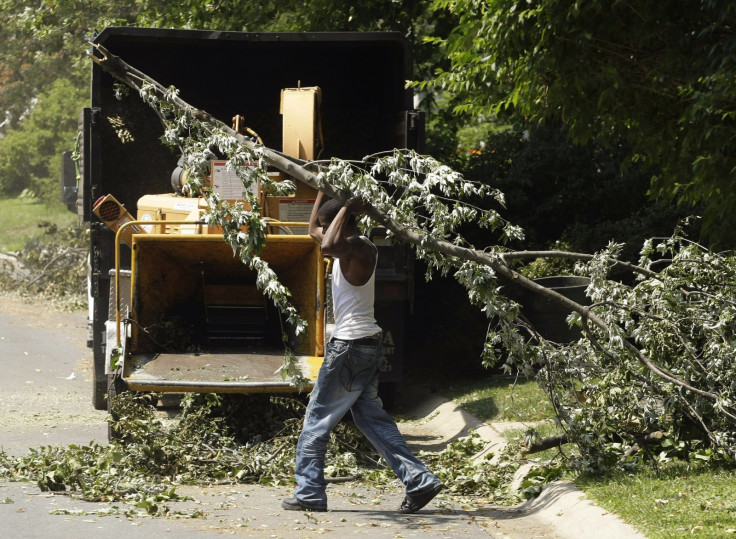 A North Carolina teen was pulled into a wood chipper and killed on his first day of work on 5 December. Authorities believe the 19-year-old was attempting to kick a branch into the wood chipper when he was pulled in.
Mason Scott Cox was killed at around 12.37pm EST (5.37pm GMT) on 5 December while working for Crawford Tree Service. According to WBTV, the teen was cutting down trees in a yard when the incident occurred. The North Carolina Department of Labor and Kings Mountain Police are investigating the incident, but have already announced that the death was accidental and that there was no foul play involved.
Officials said that Cox was discovered inside the wood chipper and pronounced dead at the scene. He was reportedly pulled into the chipper feet-first, but no one witnessed the accident, the Gaston Gazette reported.
Cox's mother, Debra Sisk, told WBTV that the teen had limited experience in the tree removal industry but had previously worked on cell towers. Sisk questioned whether her son was being supervised when the incident occurred. "It was his first day on this job," she said.
Sisk was told about her son's death over the phone, she told WBTV. "I just started screaming when I found out how he died. It's bad enough that's he's gone." Cox's relatives said they did not have plans to contact the company Cox worked for, but wanted to know how the accident happened. "I loved him very much and I'm going to miss him very much," Sisk said.
Crawford Tree Service owner, Jon Crawford, told WBTV that Cox was working as a subcontractor and that he was unsure of how the incident played out. "The limb must have grabbed a piece of his clothing and took him into the chipper," Crawford said. The owner added that Cox was not performing any tasks too hard for a beginner and that the work site was safe.
"I've been in the business for 26 years. I've had one other accident where a person was injured. Mason Cox was working side by side with two experienced employees," he said. Crawford added, "I have not slept. I am sick from it. I would trade places with that child right now." According to WBTV, Crawford plans to temporarily close his business due to the incident.