North Korea never seems to have a dull year. Rather, the country never pauses to give other countries in the world a dull year. And 2017 was no exception.
This was yet another year with a dedicated Wikipedia page with the title "2017 North Korea crisis" as the hermit kingdom, ruled by an extravagant third-generation dictator, raced towards its long-cherished dream of acquiring long-range nuclear-tipped missiles.
The last 12 months have had all the usual ingredients — around a dozen missile launches, US' aggressive military assertions, angry global condemnations, fresh UN sanctions, a high-profile assassination, China's cautious censures and also a nuclear test thrown in as a bonus. The addition of US President Donald Trump to this mix made things even more interesting.
The ICBM threat and Donald Trump
In hindsight, Pyongyang's 30-something ruler, Kim Jong-un, who has a penchant for both cheese and nuclear weapons, was clearly not bluffing when he delivered his 2017 New Year address, promising that his nation was at the "last stage" of test-firing an intercontinental ballistic missile (ICBM). Initially, there was scepticism about whether the North possessed such an ability. However, by the end of 2017, we now have a clear answer to that.
Earlier this year in February, the North fired its intermediate-range ballistic missile, which was initially feared to be an ICBM but, was later found to have a much shorter strike range.
February was also the month which saw the North Korean leader's estranged half-brother, Kim Jong-nam's, assassination at the Kuala Lumpur airport in Malaysia by two female "operatives". This snowballed into yet another global diplomatic quarrel and Pyongyang subsequently lost one more country, Malaysia, from its dwindling list of so-called allies.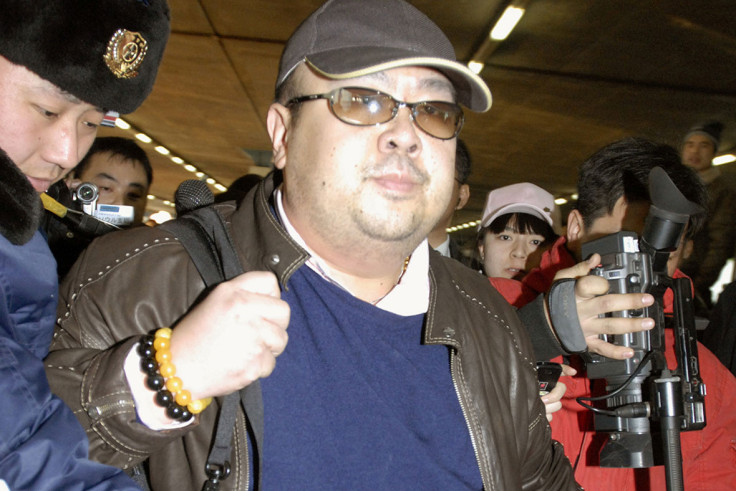 Meanwhile, the North had also clearly kept several intelligence establishments and monitoring agencies on their toes, with many of them predicting that the reclusive country would conduct its sixth nuclear test at any time. Whenever there were big occasions, such as the birthday of Kim's father or grandfather and commemorations of military events, speculation would mount that the regime was set to indulge in a provocative military act.
However, all North Korea could offer until the month of June was missile launches of various ranges, from short to medium to intermediate.
Trump, in the meantime always made it clear that the reclusive country would remain a top priority for the US, promising "ironclad" commitment to South Korea — the North's immediate rival.
US muscle and "dotard"
By mid-year though, the unyielding Kim regime picked up the pace to enhance the country's military capabilities. This was around the same time the US-manufactured Terminal High Altitude Area Defense (Thaad) system became operational in South Korea.
It was also the phase in which the US was deploying powerful military assets, including aircraft carriers, in the region as a massive show of force against North Korea. In an unprecedented display of strength, multiple aircraft carriers were simultaneously on the prowl in the waters around the Korean Peninsula.
Clearly undeterred, North Korea test-launched its ICBM — codenamed Hwasong-14 — for the first time in June to leave its adversaries scrambling for a response. Pyongyang quickly followed up the initial test with a second launch. The fact that both projectiles ended up in Japanese waters angered Tokyo, which further deteriorated relations between the two Asian countries.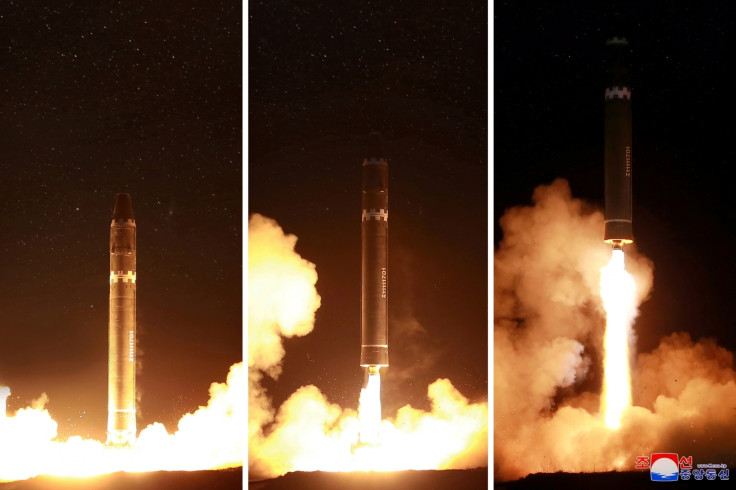 The UN also relentlessly imposed sanctions on North Korea after every major development to try and pinch the regime.
September was undoubtedly the most tense month of 2017 with regard to North Korean affairs as the country carried out its sixth and most powerful nuclear test. Worryingly, the North also claimed that the weapon — suspected to be a hydrogen bomb — could be mounted on an ICBM capable of reaching the US mainland.
This was also the month in which Trump poked fun at the North Korean leader in his address to the UN General Assembly, calling Kim "rocket man" and then referring to him on Twitter as "little rocket man". Predictably, these did not go down well with the North, with Kim responding by calling Trump a "dotard".
In fact, both leaders just stopped short of declaring a full-fledged war. While the North continually pointed fingers at the US' joint exercises with South Korea and Japan in the region, Washington lambasted the regime's never-ending desire to improve its weapons arsenal.
North Korea further increased tensions in the region by conducting another test of its ICBM in late November, making it the third time the weapon was launched.
It remains to be seen whether Kim has any special plans for Christmas. The world, and especially the US and its allies in the region, will be hoping for a relatively peaceful holiday season, though.