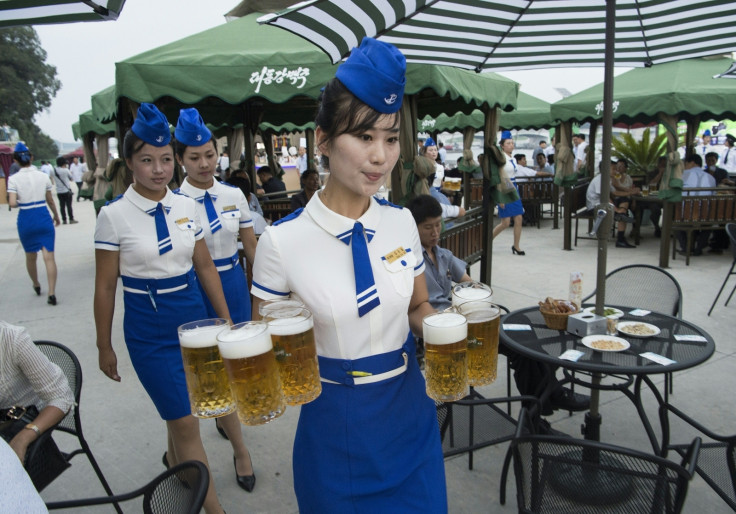 The North Korean government has launched a new beer with an "exclusive" recipe after leader Kim Jong-un lambasted the quality of imported lager from its neighbours in the South.
The regime's Taedonggang Brewing Company said the beer uses wheat instead of barley, which "is better in terms of its taste and smell".
State-run newspaper Rodong Sinmun says the brew has "already gained positive reviews from North Korean citizens".
Barley is generally the standard grain used in brewing beer.
However, malted grains including wheat, rye and oats are also often used, particularly by craft brewers in the West.
The newspaper said the new mixture has been created as part of a "round-the-clock battle" to make North Koreans' lives "more enjoyable".
The standard of living in the kingdom is among the lowest in the world thanks to a decades-long economic isolation from nearly all the entire developed world.
Taedonggang began work on the barley beer back in the 2000s after Kim Jong-un complained about the standard of the lager that was coming from South Korea, Chosun Ilbo reported back in 2015. The site quoted the dictator as saying South Korean beer was "really tasteless".
The two most popular brands of beer in South Korea are the lagers Cass and Hite. Western visitors to the nation often remark that the drinks have little depth of flavour.
Taedonggang had hoped to launch the new drink at the Pyongyang Beer Festival last July. However, the event was cancelled after reports of a drought in the country.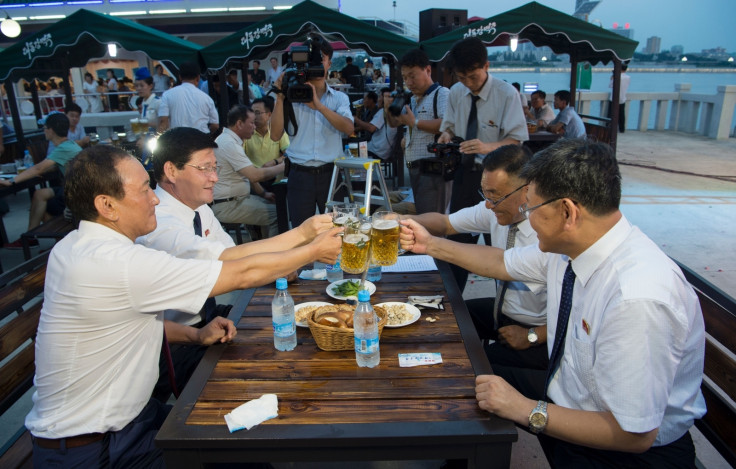 The new brew has hit the shelves just as the opening ceremony for the Winter Olympics approaches. The sporting extravaganza is being hosted in South Korea and has given rise to a thawing of tensions between the two nations, who are entering a combined team in the ice hockey ebent.
North Korean leader Kim Jong-un has previously gone on record to describe his enjoyment of drinking beer. However, his government banned drinking and singing parties in an attempt to stifle loose tongues uttering dissent in the wake of crippling UN sanctions, according to South Korean spies.
The intelligence briefing was reported by South Korean news agency Yonhap in November 2017. The spies told lawmakers in Seoul that Kim was calling time on boozy parties as disgruntlement among the populace was growing.
"[Pyongyang] has devised a system whereby party organs report people's economic hardships on a daily basis, and it has banned any gatherings related to drinking, singing and other entertainment and is strengthening control of outside information," the spooks told parliament.