Rejecting the latest round of sanctions imposed by the United Nations Security Council (UNSC) on North Korea, the country's foreign ministry has warned US and its allies of "ensuing consequences". The ministry accused the US and other forces of "cooking up" the blockade against the Democratic People's Republic of Korea (DPRK) and said the adoption of the resolution of sanctions was "as good as a declaration of war".
The ministry also said none of these sanctions will deter the Kim Jong-un regime from strengthening their nuclear warhead, the Korean Central News Agency reported.
The latest sanctions, 2321, were imposed on 30 November in response to the fifth nuclear test conducted in September, considered the most powerful test so far. Defending the test, the ministry said it was a "self-defence" exercise.
"The DPRK's nuclear warhead explosion test was the exercise of the right to self-defence and a practical counteraction against the US and other hostile forces' nuclear threat and reckless sanctions and a demonstration of the strongest will of its people who are ready to counter any provocation of the enemy," a statement released by the director of the Department of Treaty and Law of the foreign ministry on Thursday (22 December), noted.
It added: "The DPRK's legitimate self-defensive measure to defend its dignity and vital rights and protect genuine peace from the ever-more increasing nuclear war threat from the US is the legal right of a sovereign state which does not run counter to any international law."
The ministry then warned that the sanctions "created the danger of imminent war on the Korean peninsula as there are no judicial and institutional mechanisms to avert a war and armed conflicts and the 'resolution' is as good as a declaration of war".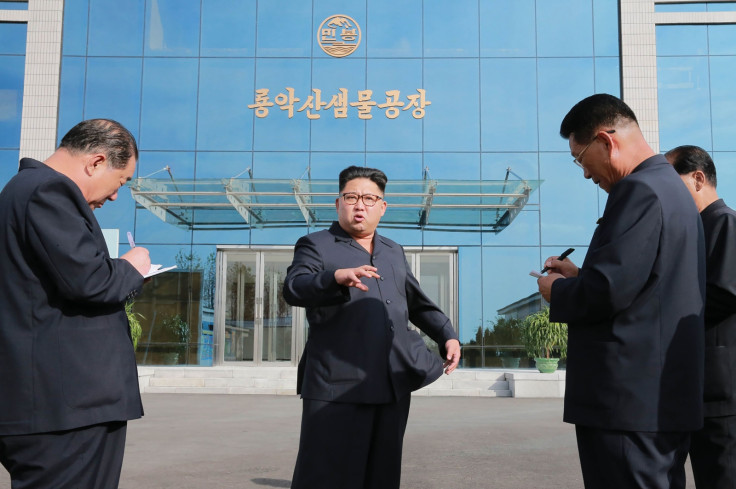 "The US and other countries involved in adopting the 'resolution on sanctions' will have to be wholly responsible for the ensuing consequences," it added.
The ministry alleged that the US and other hostile forces "cooked up blockade-style resolution on sanctions" to "stifle" and "isolate" the North, and in the process even disregarded the interests of the people of the country.
The ministry added that "neither sanctions of the UN nor independent sanctions" would deter North Korea "which has proudly emerged a nuclear power and space power despite the unprecedented sanctions slapped by the US and other hostile forces on it for more than half a century".
Soon after the UN sanctions were imposed on Pyongyang, Japan and South Korea had threatened to hit their rival with unilateral sanctions to further isolate the reclusive state, which conducted more than a dozen ballistic missile tests throughout 2016 as well as two nuclear tests.