North Korea test-fired a missile on Wednesday (22 March) from a site near Wonsan in the eastern part of the country.
Confirming suspicions that the latest test ended in failure, Commander Dave Benham, a spokesman for the US Pacific Command, said in a statement that a missile appeared to have exploded within seconds of its launch.
"US Pacific Command detected what we assess was a failed North Korean missile launch attempt... in the vicinity of Kalma," Benham added, noting that they are conducting a more detailed assessment of the reported incident, Reuters wrote.
South Korea's defence ministry also confirmed that Pyongyang conducted a fresh missile test on Wednesday and said the country was ready to respond to such provocations.
"Our military is prepared for the possibility of North Korea's provocation including an additional missile launch," Yonhap quoted a ministry statement as saying.
Earlier in March, the North test-fired four ballistic missiles, of which three fell into the sea of Japan, angering both Tokyo and Seoul. The country also conducted a rocket-engine test recently, with leader Kim Jong-un terming the event as the birth of North Korea's rocket industry.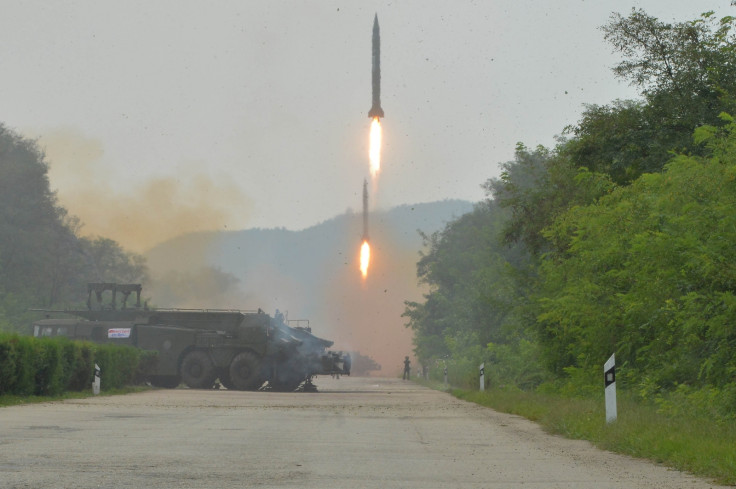 US Secretary of State Rex Tillerson visited the two American allies as well as China — a North Korean ally — following the tests and said that military strike was a possible option for the country to counter North Korean threats.
The reclusive regime has ignored warnings from its neighbouring nations and the US and continued its nuclear pursuit.