North Korean state-run media have released a video appearing to depict an attack on a US Navy aircraft carrier in response to joint US/South Korean military drills in past weeks.
The crudely-made video was uploaded to YouTube on Saturday (18 March) by Pyongyang's official Uriminzokkiri website and shows the USS Carl Vinson in crosshairs and in flames.
The film shows images of joint US and South Korean military drills that are conducted annually with the last dual operations involving the carrier taking place earlier this month.
The nearly three-minute-long clip also showed an image of a B-1B bomber similarly on fire with angry narration and military music playing in the background.
South Korea's Yonhap News Agency reported that the female speaker said: "a knife will be stabbed into the throat of the carrier, while the bomber will fall from the sky after getting hit by a hail of fire".
Just days after the military drills North Korea reportedly launched a missile near its border with China and Pyongyang has threatened to take action if their sovereignty had been compromised.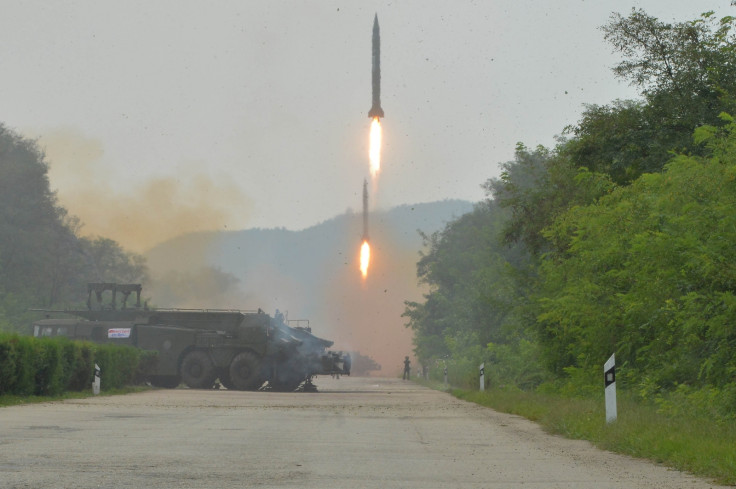 In recent weeks, the war of words has increased between Pyongyang and Washington with US President Donald Trump has accusing Kim Jong-un of acting "very, very badly".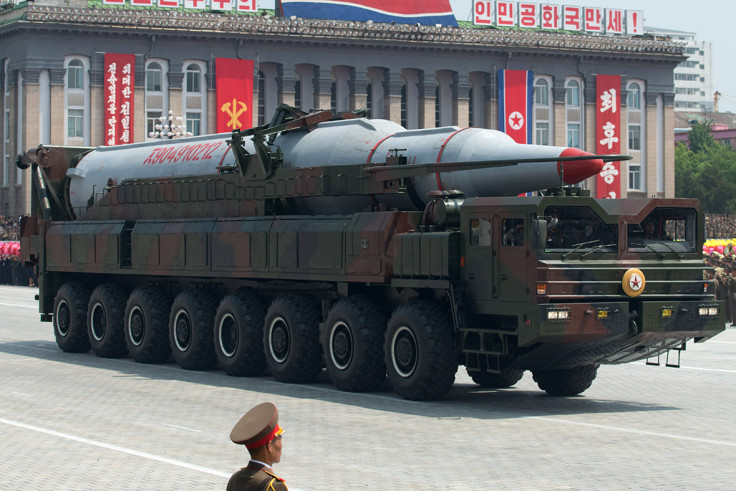 It was reported that earlier this month the nuclear-armed country launched a barrage of missiles near Japan, causing major concerns for Japan, the US and South Korea.
And on Friday (17 March) US Secretary of State Rex Tillerson warned the hermit nation that military action against North Korea is "an option on the table".
Tillerson affirmed that there will be no discussions with North Korea until they begin to denuclearise their arsenal.
He also called for a "new approach" towards North Korea who although not recognised as a nuclear country by the international community, has enshrined in their constitution that they must be armed with the nuclear capability.