North Korea, officially the Democratic People's Republic of Korea (DPRK), is fully ready to go to war with the US, the country's foreign ministry said in response to US Secretary of State Rex Tillerson's comments on military strike.
"The US should face up to the situation of the world with its eyes wide open. The DPRK has the will and capability to fully respond to any war the US would like to ignite," the North's state-run television KRT reported on Tuesday (21 March), citing a spokesman of the North Korea foreign ministry.
The US secretary of state had earlier said that military strike could be an option for America against nuclear threats posed by the communist regime.
In an indirect reference to media mogul and real estate tycoon, US President Donald Trump, and some of his wealthy cabinet picks, the spokesman added: "If the businessmen-turned US authorities thought that they would frighten the DPRK, they would soon know that their method would not work on the latter.
"The world will soon witness what eventful significance the great victory won by the DPRK in the recent ground jet test of Korean-style high-thrust engine will carry," the spokesman said, referring to the recent rocket-engine test conducted by the country, which Pyongyang leader Kim Jong-un termed as a "historic event" and the "birth" of North Korean rocket industry.
The rocket test was reportedly part of North Korea's plans to develop an intercontinental ballistic missile capable of hitting mainland US. Trump had responded to the threat, saying, "It won't happen", but is yet to release his North Korea policy.
Meanwhile, the Trump administration is reportedly considering harsher sanctions, seizing Pyongyang leader Kim and his family's foreign assets, and increasing military deployments. Additionally, Tillerson has also warned China – a North Korean ally – of "secondary sanctions" on Chinese banks and companies dealing with the reclusive country.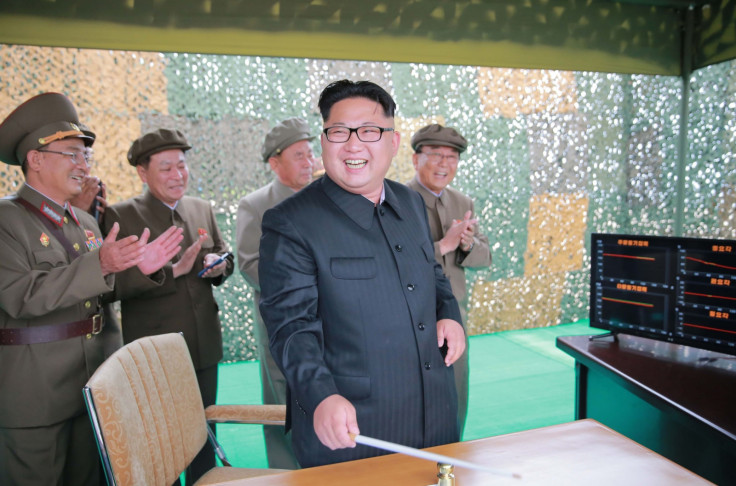 During his recent visit to Asia – including ally South Korea and Japan, Tillerson said that US' "policy of strategic patience" has ended. "We are exploring a new range of security and diplomatic measures. All options are on the table," he added, hinting at a massive shift from former president Barack Obama's North Korea policy that primarly centred on economic and diplomatic sanctions.
However, North Korea said: "Now Tillerson is repeating what Obama touted many sanctions until he left the White House. What matters is that neither Obama nor Tillerson knows the reason why the DPRK had to have access to nuclear weapons and why it is dynamically bolstering up the nuclear force," Yonhap reported.
North Korea experts have asserted the country is increasing its nuclear arsenal with an aim of being recognised as a nuclear power. The Pyongyang regime has also hinted at the same and also claimed that US provocations has compelled the nation to emphasise on nuclear warheads.