North Korea's neighbours are jittery that the unpredictable regime could engage in more provocative acts in the coming days. Japanese Prime Minister Shinzo Abe has now raised the prospect of a deadly chemical weapons attack by Pyongyang.
The Korean peninsula has turned extremely volatile in recent months over the North's missile launches and subsequent exchange of warnings by Pyongyang and its rivals — the US, South Korea and Japan. Irked by the heavy presence of US forces in the region, Pyongyang has been warning it would strike anyone who threatens the regime.
Amid all this, Abe has publicly warned that the North could arm its missiles with deadly sarin nerve agent if it decides to mount chemical attacks on its opponents.
"We have just talked about Syria. There is a possibility that North Korea already has a capability to put sarin on warheads to strike the ground," Abe said while addressing Japan's parliamentary, diplomatic and defence committee.
He did not divulge how he obtained the information about North Korea's capabilities but hinted that Japan could certainly be a possible target if Pyongyang chooses to launch such a chemical attack.
Tokyo is sensitive to chemical attack as sarin was used during a domestic incident in the country in 1995. The subway attack, blamed on a doomsday cult, killed 13 people and left 6,000 officers ill.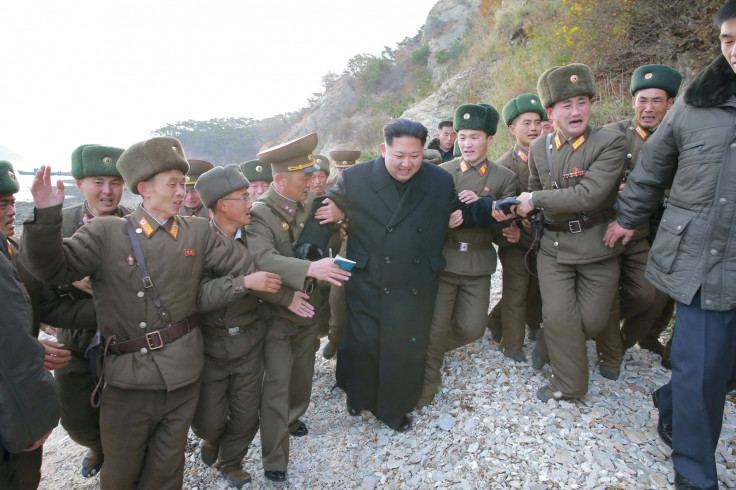 Explaining Abe's concerns, Japanese government chief spokesman Yoshihide Suga also added that the possibility of a chemical attack by an outraged North Korean regime cannot be ruled out. He told reporters: "Referring to the Syrian situation, our prime minister displayed recognition that we can't deny the possibility that North Korea can equip [a missile] with chemical weapons. North Korea... is likely to maintain several facilities to produce chemical weapons and already possess a considerable number of them."
North Korea is believed to possess the world's third-largest chemical weapons stockpile — anywhere between 2,500 and 5,000 tonnes of deadly chemical warfare agents, which are officially banned under international regulations. However, a Pyongyang official denied it possesses any such chemical weapons.