The US reportedly told close ally Japan that it could mount a military strike on North Korea if the situation arises. Diplomatic sources were quoted as saying that the Trump administration was ready to use force against Pyongyang if China did not step up to stop the hermit kingdom from pushing ahead with its military activities.
The move highlights the Trump administration's determination to curb North Korea's weapons programme, which has rapidly grown over the past few months.
The report comes as the US has dispatched its navy strike group, led by an aircraft carrier, to the Korean peninsula in an unusual show of force against Kim Jong-un's regime.
Multiple diplomatic sources told Japan's Kyodo news agency that the US State Department had made Trump's stand on the possible military strike on North Korea clear ahead of his meeting with Chinese President Xi Jinping. China is a key partner of Pyongyang, but has been increasingly frustrated by its recent actions.
US officials had made it clear that there are only two options on the table – either China increases pressure on North Korea or Washington resorts to a military strike.
A senior State Department official suggested that Trump would convey Washington's stance on the matter to Xi during the summit, which took place in early April. It is still unclear what exactly transpired during their meet as the Chinese leader did not offer any commitment on North Korea.
Following discussions with Xi, Trump wrote on Twitter: "I explained to the President of China that a trade deal with the U.S. will be far better for them if they solve the North Korean problem!" He added, "North Korea is looking for trouble. If China decides to help, that would be great. If not, we will solve the problem without them! U.S.A."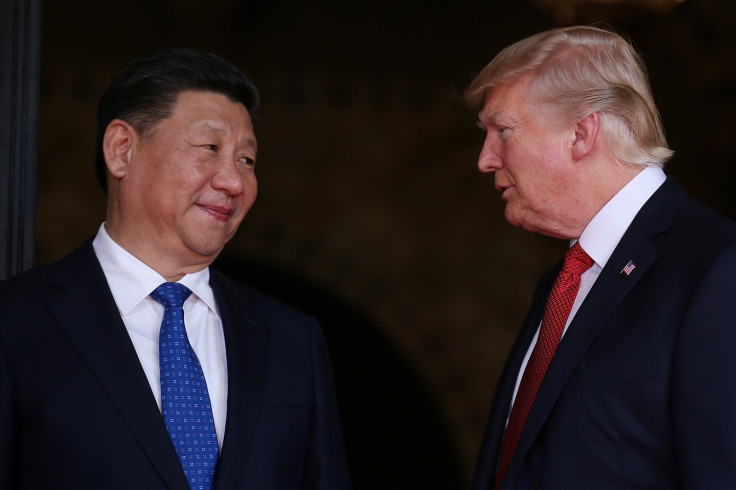 Further, sources said that Washington's latest position was favouring a direct strike on North Korea and authorities in Japan were of the view that such intervention could soon be a reality. Trump held a 35-minute phone call with Japanese Prime Minister Shinzo Abe discussing North Korea's actions, on the eve of his meeting with Xi.