Chinese state media has warned North Korea not to resort to any provocative nuclear or missile activities "for its own security".
An editorial in state-run The Global Times on 12 April cautioned North Korea, which is trying to develop nuclear missiles with long-distance range, that the US has made its stance clear and does not plan to co-exist with the isolated Stalinist state.
The warning comes at a time in the year when Pyongyang is known to flex its military muscles and conduct nuclear tests. The North Korean regime chooses big anniversaries for its ostentatious displays of strength and April's calendar is full of key political events.
The 105<sup>th anniversary of the birth of North Korea's late founder Kim Il-sung falls on 15 April, and the 85<sup>th anniversary of the creation of the Korean People's Army is on 25 April.
The Global Times said the possibility of US military action against North Korean leader Kim Jong-un's regime will be higher than ever if Pyongyang carries out its sixth nuclear test.
"Pyongyang can continue its tough stance, however, for its own security it should at least halt provocative nuclear and missile activities. Pyongyang should avoid making mistakes at this time," the editorial said.
It added that Washington's threat to rein in North Korea must be taken seriously because it is more credible after the US launched a surprise missile attack on an air base in Assad's Syria.
"Not only [is] Washington brimming with confidence and arrogance following the missile attacks on Syria, but Trump is also willing to be regarded as a man who honours his promises," the editorial said.
"The US is making up its mind to stop the North from conducting further nuclear tests. It doesn't plan to co-exist with a nuclear-armed Pyongyang," said the paper, which is run by the ruling Communist Party's official publication People's Daily.
The newspaper also warned that Beijing would probably react strongly to any North Korean tests and suggest the United Nations Security Council adopt severe restrictive measures that Pyongyang has never seen before. These would include restricting oil imports to the North Korea.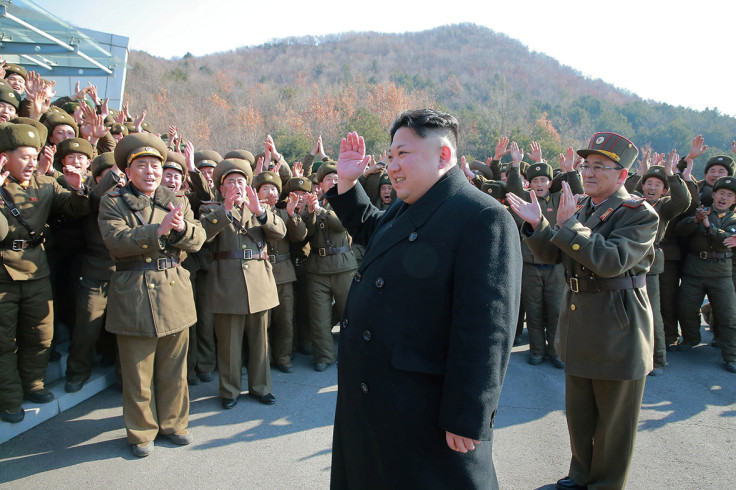 Xi phone call with Trump
China has backed UN sanctions against Pyongyang leaders and several businesses, but it has repeatedly urged the Security Council members to return to talks to ease tensions.
Tensions have been running high on the Korean peninsula in recent weeks, reaching a peak after the US sent his naval strike group to the region. North Korea reacted to Washington's action saying it would defend itself "by powerful force of arms" and not "beg for peace".
On 12 April, US President Donald Trump and his Chinese counterpart Xi Jinping held a telephone conversation after Trump tweeted that Washington was willing to act alone if China did not cooperate or offer help in containing Pyongyang.
During the conversation, Xi told Trump that China "is committed to the target of denuclearisation on the peninsula, safeguarding peace and stability on the peninsula, and advocates resolving problems through peaceful means," Chinese state broadcaster CCTV said.
Xi added that Beijing was "willing to maintain close communication and coordination with the US side".