North Korea: Dictator's Sister Kim Yo-jong Confirmed in Top Party Job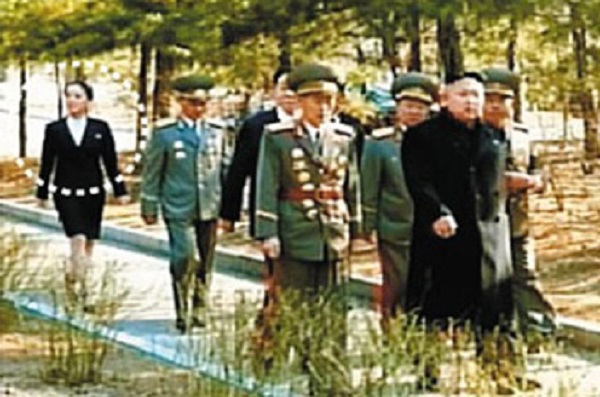 The younger sister of North Korean dictator Kim Jong-un has officially taken up a prominent role in the regime's administration, after speculation she had stepped in for her brother when he mysteriously disappeared for six weeks, earlier this year.
Kim Yo-jong, believed to be 27, was referred to as deputy director for Northern department of the ruling Workers' Party of Korea, according to KCNA, the official news agency of the secretive nation.
Analysts said that her ascent in the party ranks signalled the increasing grip on power of Kim's close family.
In October, as her brother disappeared from public eye sparking wiled speculations on his whereabouts and health conditions, reports surfaced suggesting she had taken up crucial government powers becoming the de facto second-in-command in the hermit kingdom.
A shadowy figure, Kim Yo-jong is rarely featured in North Korean media, where her dictator brother is a dominant presence instead.
The world first took notice of her as she was he was seen in tears at Kim Jong-il's funeral in 2011. She has since sporadically appeared in public alongside Kim Jong-un over the past few years.
In March official media first suggested she had been entrusted with official roles by Pyongyang, when she was photographed trailing the Supreme Leader and party officials on their way to a polling satiation in Pyongyang.
© Copyright IBTimes 2023. All rights reserved.