North Korea: Foreign media invited to attend Workers' Party Congress but are taken sightseeing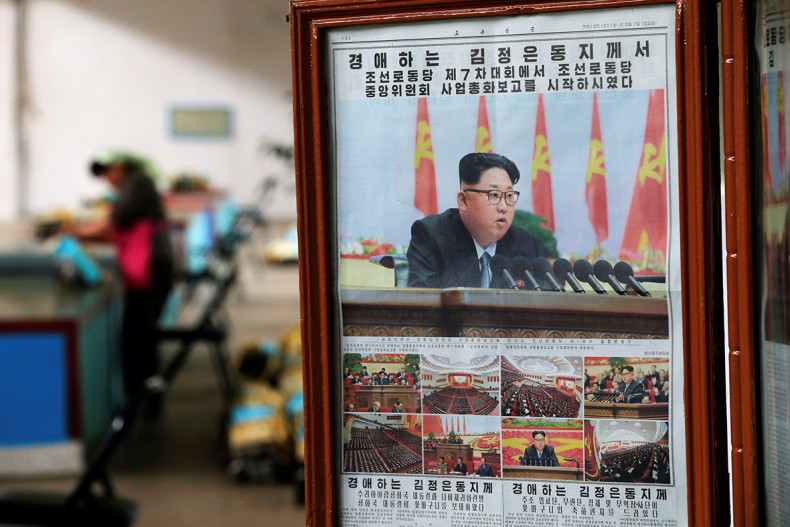 Foreign journalists from 12 countries flocked to North Korea for a once-in-a-lifetime chance to cover the 7th Congress of its ruling Workers' Party on Sunday (8 May 2016) – the first event of its kind in 36 years. But instead of getting access to the April 25 House of Culture exhibition centre, where the congress was being held, most of the journalists present were taken on a sightseeing tour.
The Associated Press noted that North Korea had brought in around 128 journalists from around the world to ensure its congress received global attention. But instead of allowing most of them access to the venue itself, the journalists were taken on trips around the capital – and the closest they came to the venue was on a street corner opposite, where many of them filmed and reported from.
Others chose to base reports on local media coverage shown on TVs in their hotel's media room.
However, it has also been reported that a lucky few — around 30 journalists and photographers – were granted last-minute access to the event, CNN has reported. This was the first time that Western journalists were allowed into the congress.
Of those that didn't get the invite, they were lucky enough to see a maternity hospital with state-of-the-art medical equipment, a wire-making factory, where managers claim both salaries and production are rising, and the birthplace of national founder Kim II-sung.
They were also taken on the subway and allowed to ride on the latest train, which North Korean officials claim were developed locally. A farm was also on the tour agenda, together with a new complex of high-rise buildings, government offices and shops. A trip to the silk factory took place on Monday.
"While all the important decisions and newsworthy declarations were being made by leader Kim Jong-un and the more than 3,400 delegates at the meeting — representing the country's political elite — officials have dutifully kept the foreign media busy with trips around the showcase capital to show them the places it most wants them to see," the AP said.
The US newswire noted that although the tour offered some pretty pictures and interesting glimpses of daily life through the bus window, it was not enough for the foreign media "hungry for real news and insight." There was a lot of grumbling and incredulity at the turn of events, it noted.
The congress is expected to continue for a few more days. Foreign journalists will continue to have access to the congress through local reports shows on televisions in their hotel media room, AP has said.