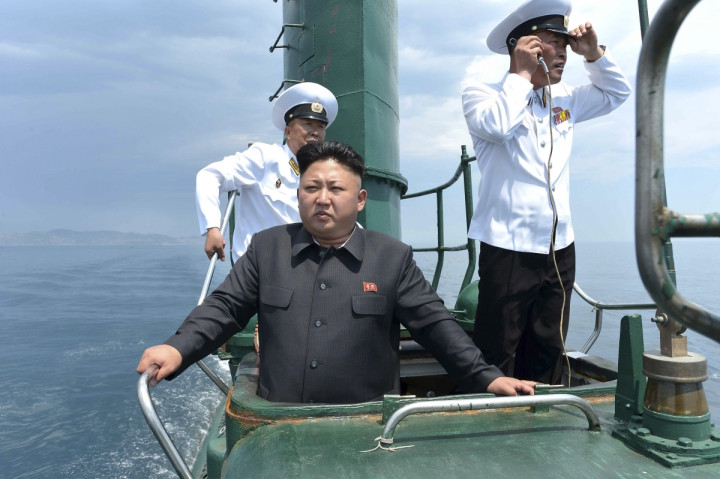 North Korean dictator Kim Jong-un has been photographed on a Soviet-era submarine giving orders to the crew.
The pictures showed the interior of one of North Korea's most powerful vessels as the leader posed looking into the submarine's periscope.
"The Party Central Committee is attaching great importance to the combined units of submarines," Kim was quoted as saying by North Korea's KCNA news agency.
"The commanding officers and seamen should clearly see through the motives of the hateful enemies watching for a chance to invade our land and put spurs to combat preparations, thinking about battles only."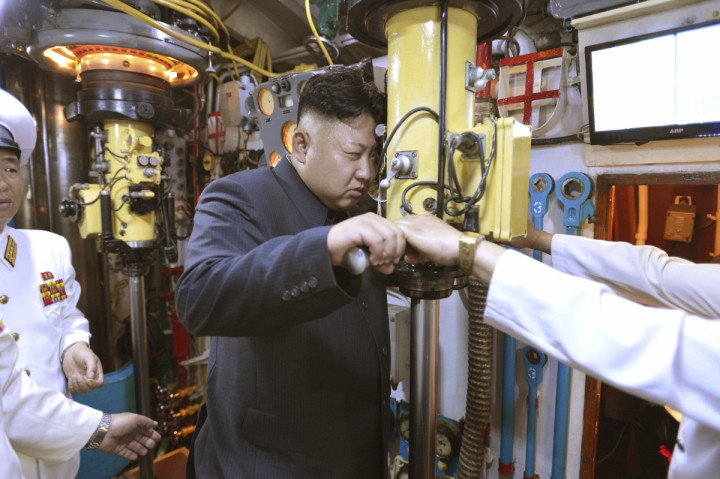 South Korea's Yonhap news agency said that Kim visited the Korean People's Army's Naval Unit 167 and toured "submarine No. 748" where he offered "navigation methods to its captain."
After allegedly guiding the submarine on its course, the statesman gave gifts of binoculars and automatic rifles to the crew.
According to the agency, the submarine is "rusty, green" and believed to be a 1,800 ton Soviet Romeo-class vessel from the 1950s.
"It is quite unusual that North Korea revealed even the inside of its submarine," said South Korea's defence ministry spokesman Kim Min-seok.
"It appears that Pyongyang aims to show off its submarine might, but the submarines that our Navy holds are far superior to (the North's), as ours do not make much noise and it can stay underwater far longer."
It remains unclear if Kim has any previous field experience at sea.