North Korea to launch Korean-style attacks on US and Seoul spy agencies over Kim Jong-un murder plot
North Korea accused CIA and Seoul's National Intelligence Service of hiring an assassin surnamed Kim to kill their leader.
North Korea on Friday (5 May) said that it will immediately begin "a series of more powerful our-style anti-terrorism striking actions" against the US and South Korean intelligence agencies that plotted to kill their leader Kim Jong-un.
"We will ferret out and mercilessly destroy to the last one the terrorists of the US CIA and South Korea's National Intelligence Service," the North Korean Ministry of State Security said in an English-language statement on Friday.
The statement, carried by the state-run Korean Central News Agency, accused the two intelligence agencies of hiring a North Korean man to carry out a bio-chemical attack on the country's leader during the 15 April military parade in capital Pyongyang. The parade, which showcased the reclusive nation's military might, was part of its founder's day celebrations dubbed the Day of the Sun.
"A hideous terrorists' group, which the CIA and the IS infiltrated into the DPRK on the basis of covert and meticulous preparations to commit state-sponsored terrorism against the supreme leadership of the DPRK by use of bio-chemical substance, has been recently detected.
"The murderous demons of the IS who conspired with the CIA ideologically corrupted and bribed a DPRK citizen surnamed Kim, the then worker of the timber industrial branch in the Khabarovsk Territory of Russia in June 2014, and turned him into a terrorist full of repugnance and revenge against the supreme leadership of the DPRK," the statement read.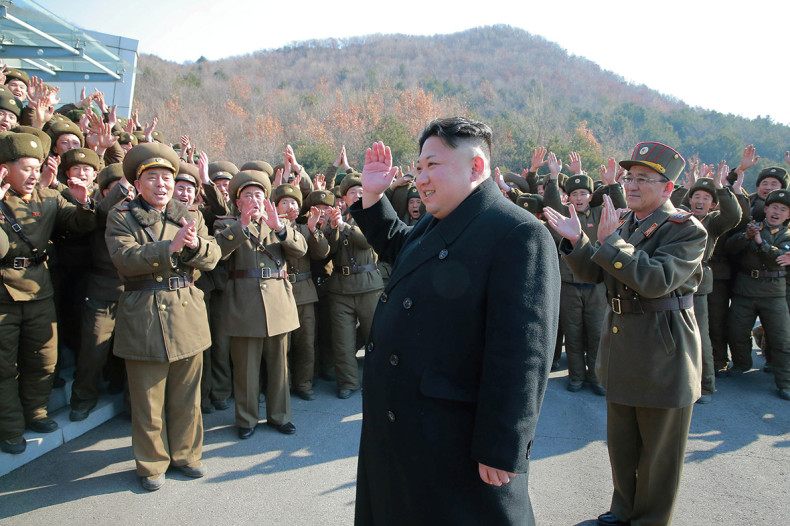 Giving details of the failed assassination plot, the statement said that the killer was told that the use of biochemical substances "including radioactive substance and nano poisonous substance is the best method that does not require access to the target".
Without giving any basis for the claims, the ministry further stated that the hired assassin was handed over $20,000 on two occasions and a satellite transmitter-receiver to carry out the task.
The ministry termed the assassination plot as "the most vicious challenge and the declaration of a war" against the North and warned that it will not tolerate such "evil" plots hatched by the "dishonest hostile forces".
"It is not a secret that the US imperialists and the puppet group of traitors are getting all the more reckless with each passing day and their moves are spearheaded against the supreme headquarters of the Korean revolution.
"Therefore, it is our determination to root up all the dens of plot and trick like CIA and IS, the source of all evils in the world, and a series of more powerful our-style anti-terrorism striking actions will begin immediately," the ministry noted, calling the US a "kingpin of terrorism and chieftain of plot".