North Korea has accused the US of "pushing" the Korean peninsula to the "brink of nuclear war" through its "reckless military provocation", after a pair of US nuclear-capable bombers flew over the region amid escalating tensions between the two countries.
Two US supersonic B-1B Lancer bombers flew over the Korean peninsula on Monday (1 May) as part of a joint drill with South Korea's air force, Seoul's defence ministry confirmed on Tuesday.
Ministry spokesman Moon Sang-gyun told a news briefing that the exercise was part of the US and South Korea's efforts aimed at being prepared to respond to any threats from Pyongyang, Reuters reported.
The US Air Force too confirmed flying the bombers, which left the US Anderson air base in Guam on Monday. Several South Korean F-15K fighter jets also took part in the drill.
Local media reports suggest that the supersonic bombers staged a separate drill involving fighter jets from the USS Carl Vinson aircraft carrier, which was recently sent to the peninsula.
"The B-1Bs from Guam sneakily flew over sky above the East Sea [on Monday] and joined cooperative operations with strategic striking means, including the aircraft carrier and nuclear-powered submarine," North Korea's official KCNA news agency said.
It alleged the bombers were conducting "a nuclear bomb dropping drill against major objects" in Pyongyang's territory. The exercise comes at a time when the administration of US President Donald Trump and "other US warmongers are crying out for making a pre-emptive nuclear strike" on North Korea, it said.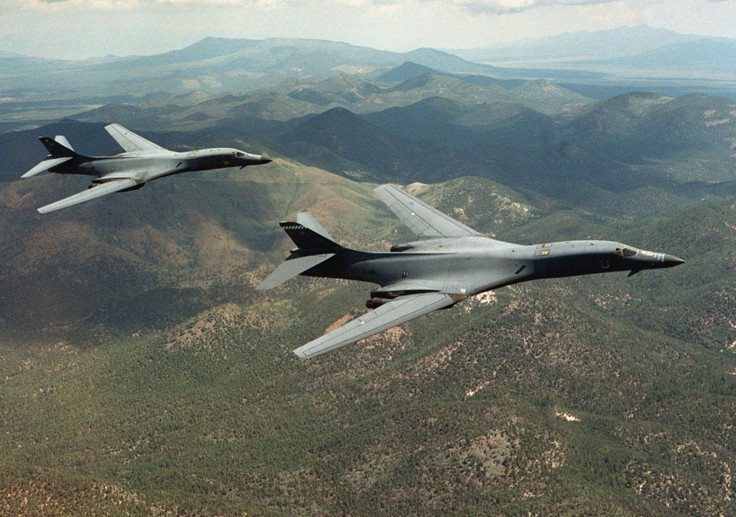 The drills came amid heightened tensions on the divided peninsula over another probable North Korean nuclear test and ballistic missile launches.
Pyongyang also warned that it was ready to strike the US with a "precious sword of nuclear weapons".
In recent days, North Korea has issued a series of threats to the US, including "sinking" the Carl Vinson aircraft carrier with a "single strike" if required, as well as the US Navy's nuclear-powered submarine USS Michigan which is currently stationed in the Korean peninsula waters.