North Korean leader Kim Jong-un visited two key islets close to South Korea, ordering the troops to be on high alert so as to break the "backbone of the enemy". He told the front-line troops that Pyongyang is considering a plan to strike South Korean positions.
In November 2010, the North Korean military units stationed in Jangjae and Mu islets were responsible for a direct military attack on South Korea's Yeongpyeong Island resulting in the deaths of four people including two civilians. It was the first time the North had mounted a direct strike on its rival's interests since the three-year-long Korean War in the early 1950s.
Visiting the islands on Thursday (4 May), Kim ordered soldiers to be in full combat readiness after observing the South Korean island and the troops positioned there. Shortly after noticing the South Korean military's movements in Yeongpyeong island Kim "acquainted and examined the plan for fire strike of the newly organised forces at the objects of the enemy," said a dispatch released by Pyongyang's state-run Korean Central News Agency (KCNA).
The hermit kingdom is known to have deployed multiple rocket launchers and artillery on the two islets. Troops had fired up to 170 artillery shells when it attacked South Korean in 2010.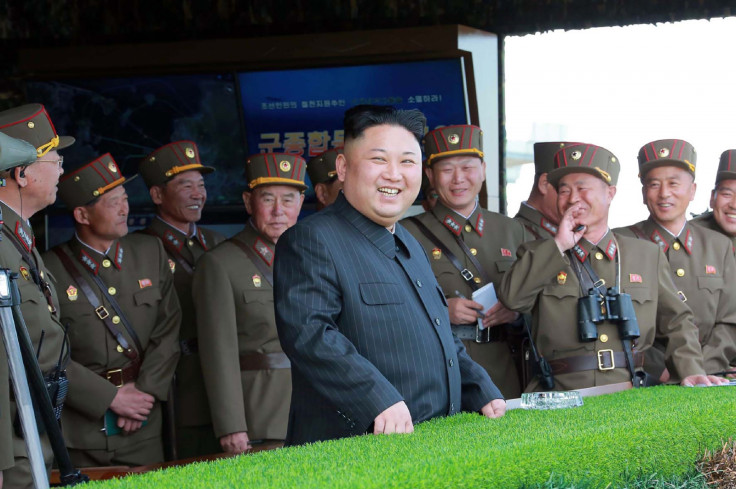 According to a South Korean army source, cited by the Yonhap news agency, Kim is believed to have visited the islets using a small vessel on Thursday. North Korea has not released the exact date of Kim's visit, which is its usual practice.
Tensions between the two rival Koreas have rapidly soared in recent months, with the North repeatedly threatening to launch attacks on its adversaries – South Korea, the US and Japan. Kim's visit has also come at a time when there are concerns that the reclusive nation is possibly gearing up for another nuclear test, its sixth detonation, in the near future.