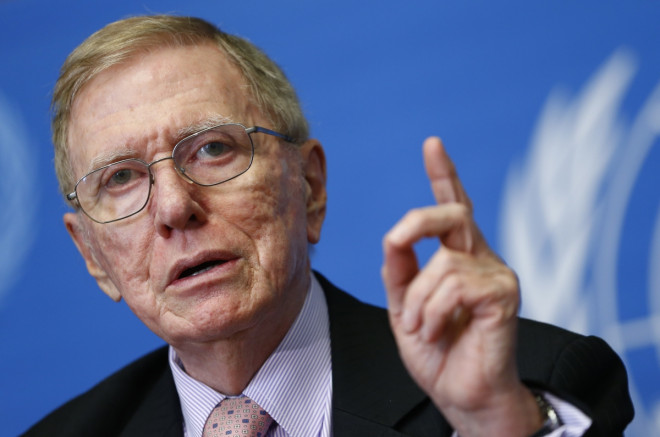 North Korea state media has launched an anti-gay attack on Michael Kirby, the chairperson of the UN agency which published a report criticising human rights in the pariah state.
Kirby, the chairperson of the Commission of Inquiry (COI) into Human Rights in North Korea, was called a "disgusting old lecher with a 40-odd-year-long career of homosexuality" by the Korea Central News Agency (KCNA).
It is believed the attack came in response to Kirby's presentation to the Security Council last week where he advised the body to refer North Korea to the International Criminal Court (ICC) for persecution of government officials.
KCNA added that, because of his homosexuality, it was "ridiculous" that Kirby was responsible for investigating human rights abuses.
"It is ridiculous for such gays to sponsor dealing with others' human rights issue," the agency said.
The UN COI into North Korea's human rights abuses published a 372-page report in March this year condemning Kim Jong-un's regime.
After claiming that Kirby had falsified the UN report on the communist state's human rights abuses, the agency then personally attacked the former judge's relationship.
"He is now over 70, but he is still anxious to get married to his homosexual partner," the agency said, referring to his partner of 40 years Johan van Vloten.
NK News - an outlet devoted to developments in the communist state - claims that the KCNA editorial represents the first time that the agency has ever attempted to discredit someone based on their sexuality and the first time it had ever directly referred to homosexuality.