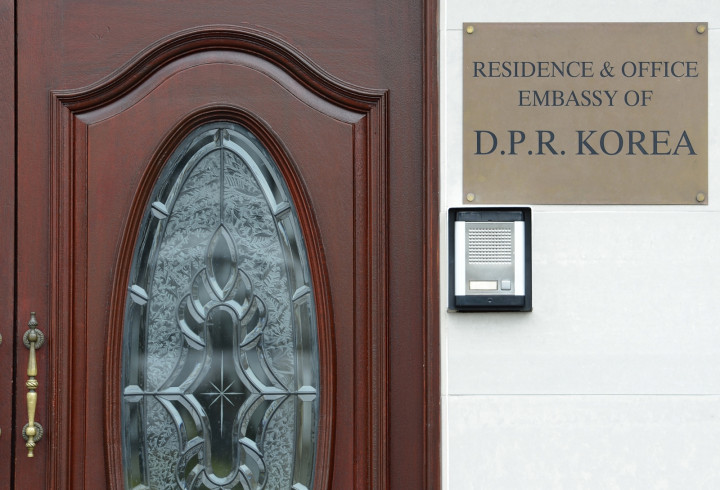 North Korea gave the public a rare view into its British capital bolthole after the secretive state opened its London embassy for the first time.
From 4 to 7 November, Britons will be able to go into the Ealing-based embassy to view four Democratic People's Republic of Korea artists' work after they spent two weeks painting scenes from the UK that captured their imaginations.
In North Korea's capital Pyongyang, the Mansudae art studio employs 4,000 people, who are responsible for most of the country's artwork, which ranges from government posters to paintings.
According to Ho Jae-song, an oil painter who spoke to NK News to coincide with his visit to the UK, artists normally work Monday to Friday as part of their job at the studio.
"But it depends on the individual artists and what they are doing. To create fine art about the landscape and life of the country they normally visit many places to get inspired, pick up information and make studies. From time-to-time their visit takes a couple of weeks, even months," he added.
Another artist Hong Song-il, speaking to the same news agency, also said that "once you are a member of the Mansudae art studio, it is true that you have [to be] proud about it.
"But only when you have success in your creative activities you can proudly say that "I work at Mansudae and I am an artist of Mansudae."
DPRK fine art exhibition will be open from 1100 to 1700 CET from 4–7 November, 73 Gunnersbury Avenue, Ealing, London W5 4LP.