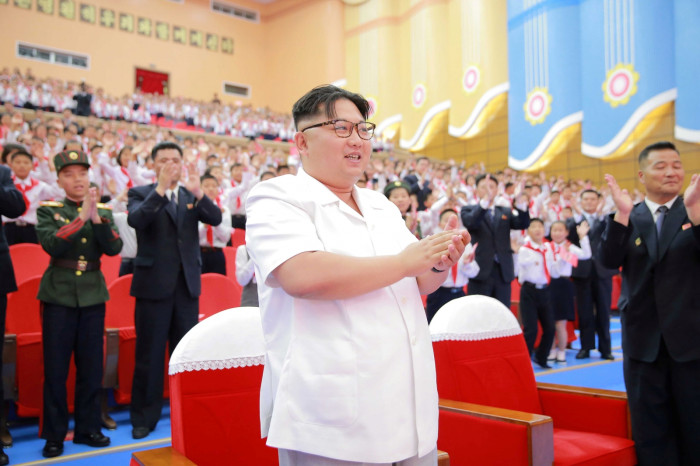 North Korea may possess more nuclear weapons than previously thought, according to a new report by Washington-based think-tank the Institute for Science and International Security. Previously it was estimated the secretive state ruled by Kim Jong-un had between 10 and 16 nuclear weapons, but it is now feared the regime could have 21 or more in its stockpile,believed to have been manufactured at the Yongbyon nuclear site.
In the report, which the think-tank shared exclusively with Reuters on Tuesday (14 June), David Albright and Serena Kelleher-Vergantini from the institute also warned this higher figure may not include additional enriched uranium which is believed to be produced at a second nuclear facility.
The institute bases its estimates on the analysis of spent nuclear fuel with traces of plutonium and uranium. "This exercise, despite not being comprehensive, shows that North Korea could be significantly increasing its nuclear weapons' capabilities," said the report.
The Pyongyang regime has repeatedly threatened to launch attacks on the US and South Korea if attacked, and has boasted about having manufactured a hydrogen bomb and a miniature nuclear warhead.
Western observers have expressed doubt about the hydrogen bomb claim but are concerned about the miniature nuclear bomb, as it would be possible to attach the warhead to long-range ballistic missiles which are capable of reaching the US - or even be sold on to terrorist groups like Isis.
The United Nations Security Council has passed a series of resolutions aimed at halting the regime's attempts to build up its nuclear stockpile, most recently on 1 March, when it unanimously passed Resolution 2270.
However the regime has continued to test missiles and, occasionally, nuclear devices, in what it says is a warning to the West to stay away from its territory.