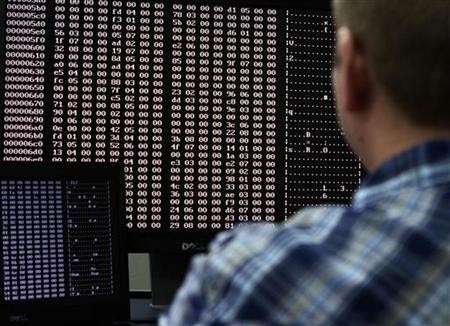 Hackers from North Korea are trying to infiltrate Seoul's information system and steal military secrets, according to reports.
Experts are of the opinion that North Korea's cyber intelligence is so advanced that it is inferior only to the Russians and the Americans.
"North Korea is attempting to use hackers to infiltrate our military's information system to steal military secrets and to incapacitate the defence information system. The military is updating the information protection policies and systems as part of the efforts to strengthen its response capabilities," South Korea's Defence Security Command Army Lieutenant General Bae Deag-sig is quoted as saying by the Korea Herald.
North Korea has also been accused of jamming the South's flight signals for over a month which was halted later. Seoul has been cautiously following Pyongyang's movements after the incident.
In an interview to the International Business Times UK, a senior planning officer at the Ministry of Unification in South Korea, on condition of anonymity said: "The [South] Korean government is keeping a close eye on Pyongyang should it resume GPS signal distraction.
Such an action by North Korea is both a violation of the [International Telecommunication Union] ITU charters which ban harmful cross-transmission of signals and [International Civil Aviation Organisation] ICAO agreements which guarantees the security of international commercial airplanes."
One of the experts, Professor Lee Dong-hoon of the Korea University Graduate School of Information Security, says the North is running an exclusive unit of 3,000 advanced hackers which works directly under its leader Kim Jong-un.
A defiant North Korea has reportedly been preparing for cyber warfare for more than two decades. It is allegedly capable of launching serious attacks including denial of services and hacking.
Even a distributed denial of service (DDos) attack on South Korea which took place in July 2009 was suspected to be launched by Pyongyang Computer Technology University. In that attack, a series of foreign organisation websites were brought down.
Professor Lee urged that the South also pulls up its socks to face the North's cyber capabilities. "In contrast, our [South Korean] military only recruits some individuals with telecommunications degrees for cyber defence roles and does not have specialists.
"A cyber defence branch needs to be established to systemise cyber attack and defence related duties, and install cyber warfare training and cyber war room facilities," said Lee, reported the Korea Herald.