North Korea has urged South Koreans not to elect the conservative bloc of politicians, as the country heads to the crucial presidential election. In what is seen as a potential intervention in South Korean politics by Seoul, the northern neighbour blamed the conservatives — who were in power for the past 10 years — for existing tensions in the Korean peninsula.
Pyongyang's dispatch was released on Tuesday, 9 May, as the voting process began in South Korea with a liberal politician tipped to secure a win. Elections are taking place after former president Park Geun-hye, a conservative leader, was removed from power over large-scale corruption charges in March. She is awaiting trial.
"South Koreans should judge the puppet group of conservatives, accomplices with Park, at this election, as they punished Park," read a report carried by key North Korean mouthpiece Rodong Sinmun. It added that the removal of conservatives would usher in a new life to South Korean politics and in turn to the entire region.
This is not the first time the reclusive nation is commenting on the South Korean presidential polls. On the eve of polling day also the hermit kingdom had exhorted South Korea not to choose a conservative administration so that it could pave the way for a "new era of unification," in inter-Korean relations.
Such remarks from the rival are not taken well by Seoul, which has repeatedly asked the North to stay away from interfering in the democratic process. "It is nothing new that North Korea is trying to interfere in South Korean politics. North Korea should stop its anachronistic behaviour," Lee Duk-haeng, a unification ministry spokesman in Seoul, told reporters in April.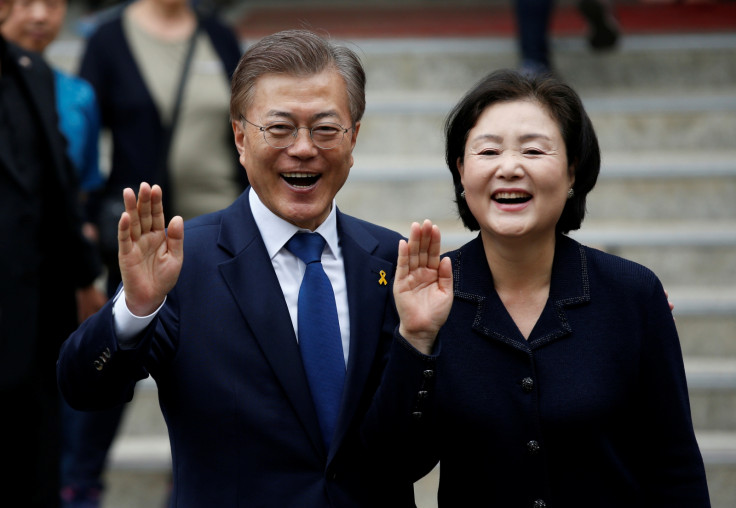 Relations with Pyongyang will remain a vital element of the Seoul administration regardless of who comes to power among the 13 presidential contenders. The left-leaning liberal, Moon Jae-in, who is a clear frontrunner, has insisted that Seoul should engage in increased dialogue with the North to ease tensions.