North Korea vows to bolster nuclear capabilities at party congress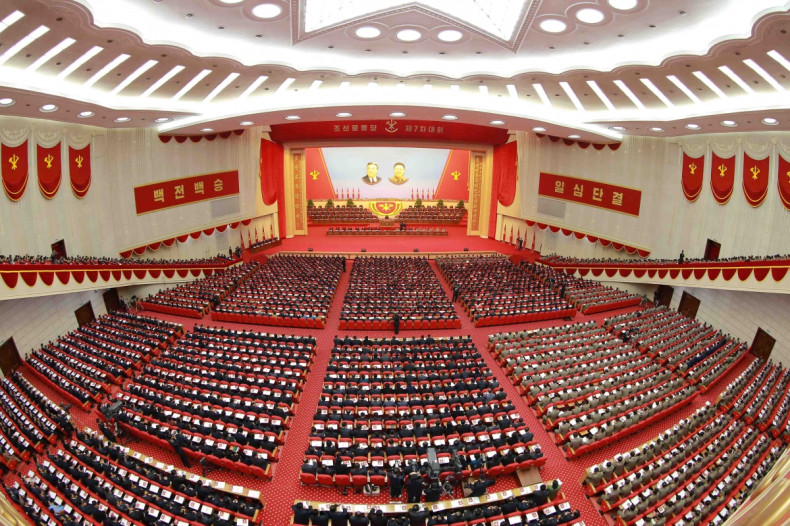 North Korea has pledged to push on with its nuclear capabilities, a day after the country's leader Kim Jong-un said he will not use the nuclear weapons first unless attacked. Pyongyang declared its nuclear policies will be strengthened in tandem with economic growth.
The decision adopted at the Workers' Party congress at Pyongyang, said the isolated North will strive to improve its nuclear arsenal in "quality and quantity" to counter threats from its adversaries.
According to the state-run Korean Central News Agency, cited by KCNA Watch, Kim told the conference: "We will consistently take hold on the strategic line of simultaneously pushing forward the economic construction and the building of nuclear force and boost self-defensive nuclear force both in quality and quantity as long as the imperialists persist in their nuclear threat and arbitrary practices."
The North is holding a rare party congress, the first in more than 36 years. Analysts are closely watching North Korea for any developments as Kim steers the so-called Byungjin policy — which calls for reconciling the country's economic growth and ambitious nuclear programme. The gathering is a formal occasion to formally anoint Kim as the unchallenged ruler of the North.
The congress document also warned: "But if the South Korean authorities opt for a war... we will turn out in the just war to mercilessly wipe out the anti-reunification forces."
Close to 130 foreign journalists have travelled to North Korea to cover the event, but, none of the reporters were allowed at the venue. Most of the developments from the conference have only seeped through the tightly controlled state agencies.
On Sunday (8 May) — the third day of the conference — Kim promised during his three-hour speech that the North "will sincerely fulfill its duties for the nonproliferation of nuclear weapons and work to realise the denuclearisation of the world".
The North's latest announcement on its policies over nuclear activities has also come at a time when the BBC crew, which was covering the event, was detained and expelled by the regime's authorities for their reporting.