Canada wildfire: Tim Peake captures visible magnitude of devastation from space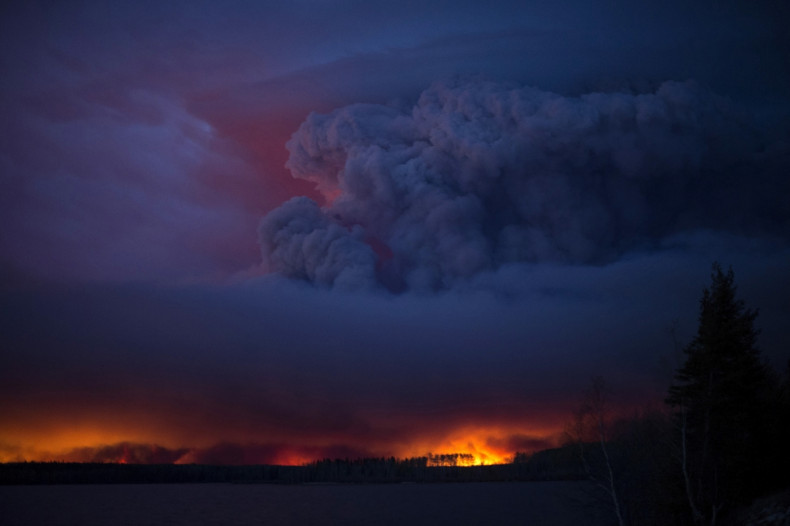 The wildfire currently engulfing Alberta, Canada, has grown to such massive proportions that the flames are now visible from space. British astronaut Tim Peake, currently aboard the International Space Station (ISS), has captured several images from space, which show the sheer magnitude of the fire.
The fire has spread across almost 250,000 acres and destroyed over 1,600 homes, according to the Irish Examiner. The entire city of Fort McMurray, consisting of 88,000 people, has been evacuated from the area. The Canadian government has predicted that the fire is expected to fan out further and possibly spread to the neighbouring province of Saskatchewan as well.
Major Peake, a regular user on Twitter, posted several breathtaking pictures of Earth from space on Friday (6 May). The first tweet shows an almost dragon shaped profusion of smog emanating from the inferno while, in a more recent tweet posted on Sunday (8 May), Peake's image shows smoke from the fire covering "vast areas of North America across to Atlantic coast".
Fort McMurray is at the heart of Canada's oil sands region, which is believed to be the third largest oil reserve in the world, after Saudi Arabia and Venezuela. There is still uncertainty regarding the cause of the fire, which started on 1 May. The Alberta government is reportedly deploying drones to further assist in its investigations.
Alberta fire chief Chad Morrison said that light rain and winds have helped curb the spread of the fire over the weekend. "This is great firefighting weather, we can really get in here and get a handle on this fire, and really get a death grip on it", Reuters reported.
However, Fort McMurray is still believed to be too dangerous for residents to return to and officials have stated it was still too early to provide a timeline on the return of the misplaced residents. Morrison also warned that it may take a fairly long time to "clean up" the devastation caused by the fire, which is expected to make history as one of the most expensive natural disasters to ever hit Canada.