North Korea´s Foreign Minister has said that Donald Trump's threatening rhetoric has made military strikes against the US 'inevitable.'
Addressing the United Nations on Saturday (23 September) in a strongly worded speech Ri Yong Ho said the US President 'irreversible mistake' when he mocked Kim Jong-un, calling him mad and dubbing him the 'rocket man.'
Describing the US President as "a mentally deranged person full of megalomania and complacency" Ri Yong Ho said that Trump's insulting remarks had made 'our rockets' visit to the entire U.S. mainland inevitable'.
"Due to his lacking of basic common knowledge and proper sentiment, he tried to insult the supreme dignity of my country by referring (to it as) a 'rocket,' " Ri Yong Ho explained.
"By doing so, however, he committed an irreversible mistake of making our rockets' visit to the entire U.S. mainland inevitable all the more. Through such a prolonged and arduous struggle, now we are finally only a few steps away from the final gate of completion of the state nuclear force."
Sky News reports that Ri Yong Ho further warned that North Korea would retaliate with equal force.
"Unless true international justice is realized, the only valid philosophical principal is that force must be dealt with force," he warned.
His comments came as a fleet of U.S. Air Force B-1B Lancer bombers flew into the demilitarised zone between the Koreas in a display of force designed to demonstrate "the military options available to President Trump.
The two leaders have been trading barbs amid tensions over North Korea's nuclear programme after Kim described Trump as "a mentally deranged US dotard."
The President responded saying the North Korean dictator was on a suicide mission.
"Kim Jong Un of North Korea, who is obviously a madman who doesn't mind starving or killing his people, will be tested like never before!" he tweeted.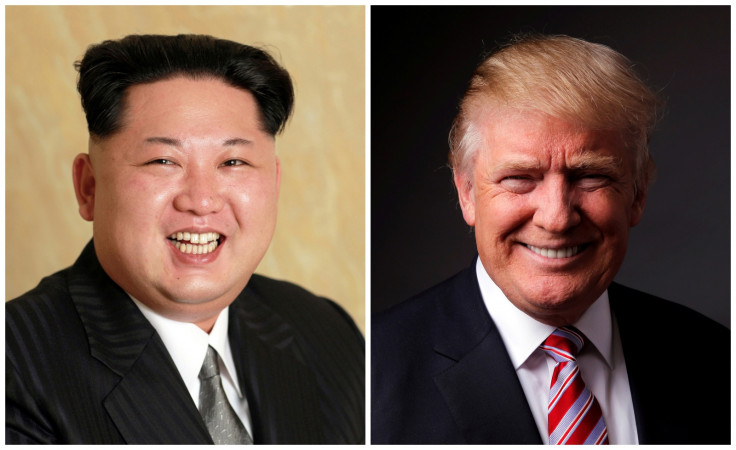 Ri Yong Ho condemned the US president's remarks and warned there would be serious consequences for Trump's aggressive rhetoric: "None other than Trump himself is on a suicide mission," he said, adding that the US President may not realize what he "uttered from his mouth, but we will make sure that he bears consequences far beyond his words."
He added: "In case innocent lives of the US are harmed ... Trump will be totally responsible."
Russia and China have attempted to mediate between the two leaders urging the US to 'exercise restraint'. Russian Foreign Minister Sergei Lavrov rebuked them saying their war of words was akin to 'a kindergarten fight between children" adding that the nuclear-missile gambles" being played by Pyongyang and US are heightening tensions in the Korean peninsula.
Fearing that North Korea might now carry out its threat to detonate a hydrogen bomb over the Pacific Ocean Chinese foreign ministry spokesman Lu Kang said: "'The situation on the Korean Peninsula now is grave."