Northampton Creeped Out by Clown Roaming Streets on Friday 13th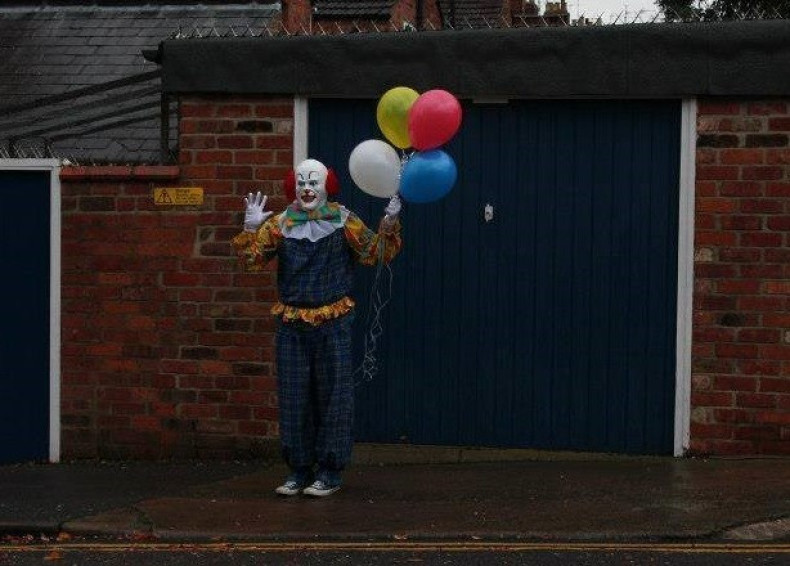 A scary clown dressed up like the monster from the horror film 'It' is giving residents the shivers in the midlands town of Northampton.
The clown appears mainly after nightfall dressed in colourful outfits and makeup, like Pennywise the killer clown from Stephen King's novel.
Although the clown insists he means no harm to local residents, some people have threatened to attack him in the street amid web rumours he carrys a knife.
The creepy jester was first spotted on the evening of 13 September, a Friday, and then appeared the following evening. He has appeared in public holding balloons and flowers - an unusual spectacle even for people who don't suffer from coulrophobia, or fear of clowns.
However the clown's Facebook page is proving a hit, with more than 22,0000 people 'liking' it. In one post, he denied there was malice in his act, writing: "I don't terrorise people, I just want to be noticed."
In another posting, he told fans: "Too much hate, not enough love. No, I don't have a knife on me, that's just stupid rumours spread by stupid people."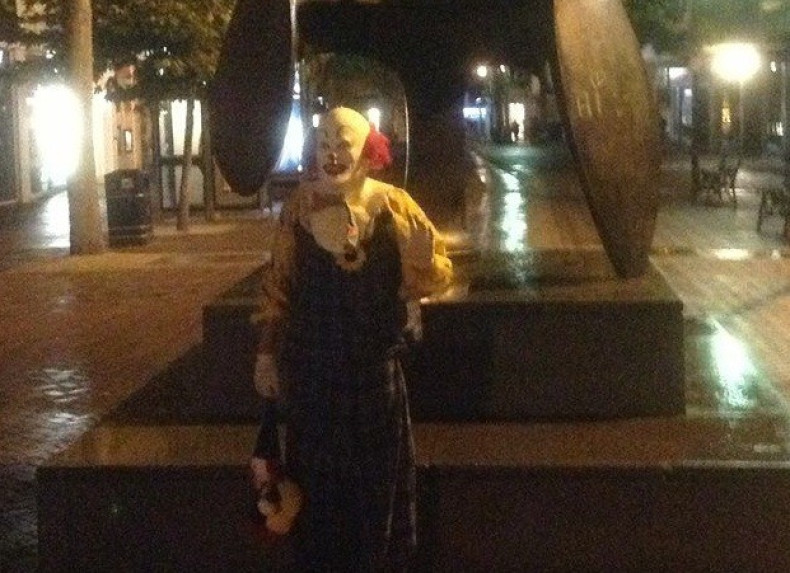 The furore over the sightings continued into this week, with Facebook user Jenny Bentley claiming adults and children found the clown "frightening."
"While I am of the opinion that what you are doing is harmless fun, there are children and adults alike that find your behaviour very frightening and I think there's the likelihood that sooner or later you're going to get clobbered!
"As a pre-school assistant and parent I have to deal with children's fears and concerns and they cannot rationalise what you are doing."
According to police there has been spate of clown sightings in the sleepy town over the past few days. A spokesman for Northamptonshire Police said: "We can confirm that we have neither arrested nor dealt with any crimes involving anyone dressed as a clown.
"To clarify the story reported on the Chronicle and Echo's website, we received a call from a Northampton resident on Thursday evening (12 September) who reported that two teenage boys had called at their house to ask if they wanted their windows painting.
"The boys were wearing workmen's dungarees and were covered in paint. They had no decorating equipment with them. The caller felt this was suspicious and reported it to the police.
"We received a further three calls over the weekend relating to people being seen dressed as clowns."