Northern Ireland gay rights: Thousands march in Belfast calling for legalised same-sex marriage
Northern Ireland is the only nation in the UK that doesn't allow same-sex marriage.
Thousands have taken to the streets of Belfast calling for the introduction of same-sex marriage.
The debate over the matter has been a sticking point in the power-sharing talks in Stormont which have been extended until Monday.
Setting off in Writer's Square, the march finished outside Belfast City Hall.
Northern Ireland remains the one part of the British Isles where same-sex marriage is still banned.
The Northern Ireland Assembly has voted five times on the matter, and on the last occasion in November 2015 they voted in favour by 53 votes to 52.
But the Democratic Unionist Party (DUP), who oppose same-sex marriage, then used a Stormont veto known as a petition of concern to block the motion and prevent any change in the law.
Several celebrities issued messages of support before the march including actor Liam Neeson, TV presenter Graham Norton, and Snow Patrol singer Gary Lightbody.
Neeson said: "We've had enough of a history in our society in Northern Ireland of discrimination, mistrust and hatred.
"Yet, we're also an open-hearted, welcoming and terrific people. Let us show that to the world by treating gay, lesbian and transgender peoples as our brothers and sisters and allowing them to marry, if they so wish."
Norton, who is openly gay and from the Republic of Ireland, said: "My own mother was from Northern Ireland, so of course I have a huge affection for the place and its people.
"I know it is hugely frustrating for gay people there that it is the last part of these islands still without marriage equality. Especially when there is such overwhelming support for it among the public."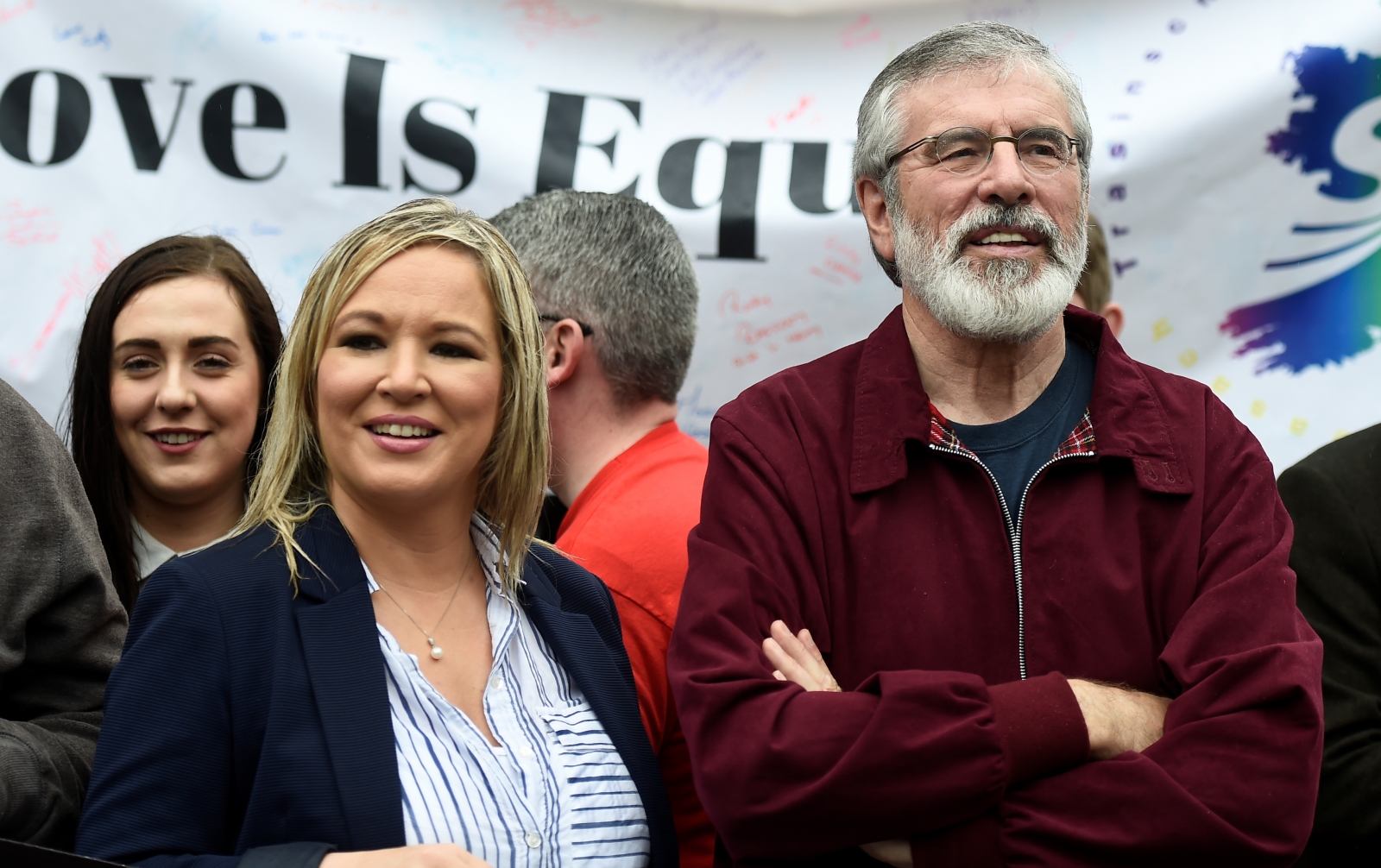 © Copyright IBTimes 2023. All rights reserved.