Sinn Fein may have to agree to a new inquiry into historic IRA killings as part of a power-sharing deal in the Northern Ireland Assembly.
Sinn Fein came close to beating the Democratic Unionist Party (DUP) in the Stormont election on Thursday (2 March), taking 27 seats to the DUP's 28.
Talks on working out a power-sharing arrangement, which start today (6 March), will include a deal struck two years ago to investigate all 3,500 killings that occurred during the Troubles, the Telegraph reported.
Northern Ireland minister James Brokenshire said that British troops must not be "unfairly treated" in any investigation into the deaths. Soldiers are said to have been responsible for a tenth of the deaths.
Former Conservative defence minister Sir Gerald Howarth said the UK government should not back down on insisting on the investigations. If that meant a power-sharing deal could not be agreed, then the province should return to direct rule, he added.
"We simply cannot have veterans in their 70s who have given their all to protect people in Northern Ireland used as pawns in a power struggle with Sinn Fein," he told the Telegraph.
Sinn Fein wants DUP leader Arlene Foster to step aside from the nomination for first minister, a demand rejected by her party.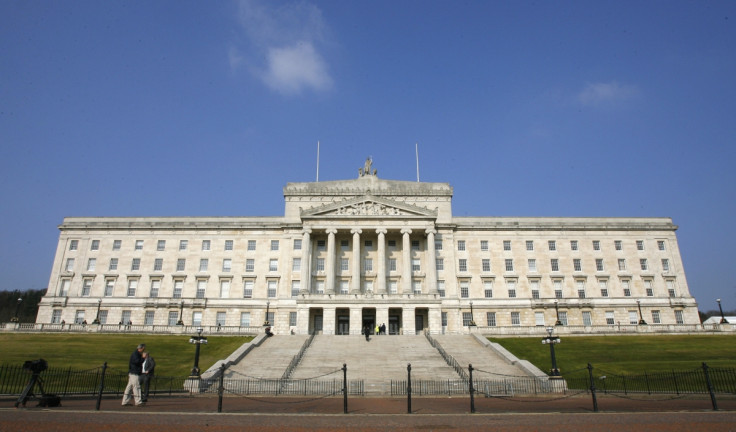 Ash for cash
She is at the centre of a scandal over the Renewable Heat Initiative (RHI) which was supposed to encourage businesses to use renewable heat sources but instead paid them to burn fuel, racking up a taxpayer bill of half a billion pounds.
The scandal, which has become known as "ash for cash", led to the resignation of deputy first minister Martin McGuinness and the collapse of the Northern Ireland Assembly.
Simon Hamilton of the DUP told the BBC that Foster had the full support of her party.
"It is not for Sinn Fein to dictate who our nominee for first minister is. It is not reasonable to do so," he said.
"She has my full support, she has the support of the party, and most importantly she has the support of 225,000 people across Northern Ireland who voted for the DUP, who increased the DUP's mandate," Hamilton told the BBC's Sunday Politics programme.