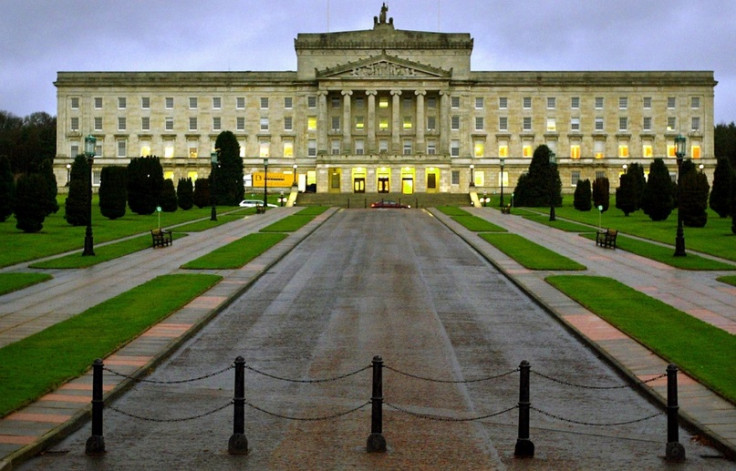 Crunch talks in Northern Ireland over major political issues have continued past their deadline as parties seek to strike a deal.
The negotiations concern issues such as welfare reform, the past, flags and parades.
Northern Ireland Secretary Theresa Villiers set a deadline of the morning of 23 December.
But the province's parties still have not made a deal after 11-weeks of talks.
Northern Ireland First Minister Peter Robinson said he felt like a "marathon runner" before the last stage of the negotiations commenced at Stormont Castle.
"Whether we reach there or get over the line, only the next number of hours will tell," Robinson said.
"It really is down to the wire, we have a very short period of time left to us to try and reach conclusions.
"I think there is a real chance for us to do the job but it does require all of us to apply ourselves and at the end of the day it will require all of us to stretch ourselves."
The UK Prime Minister David Cameron said he was prepared to give Stormont £1bn ($1.5bn, €1.2bn) in "financial firepower" if the five political parties reached an agreement earlier in the month.
"We worked together very hard with the parties on a deal that we think represents really good progress," Cameron said.
"It would involve comprehensive addressing of the issues of the past. It would involve devolution of parading.
"It would involve Northern Ireland having the devolution of corporation tax.
"And in addition to that I was prepared to put on the table real spending power, new spending power, for the Northern Ireland executive to sort out some of the issues that it faces, spending power of, if everything was agreed, potentially as much as £1bn."
He added: "But a deal hasn't been possible. What I hope will happen now is the politicians here in Northern Ireland will work together to agree these vital issues about parades, about flags, about the past, about their budget.
"If they come to an agreement then that sort of financial firepower can be brought to bear. But of course if there isn't an agreement then that financial firepower isn't there."
But since the revelation from Cameron the Northern Ireland parties have requested £2bn from the Treasury.
It is thought that the final offer from Whitehall will be somewhere between the two figures.