Northern Ireland talks stall as Stormont deadline approaches
If an agreement isn't reached then fresh elections could be called.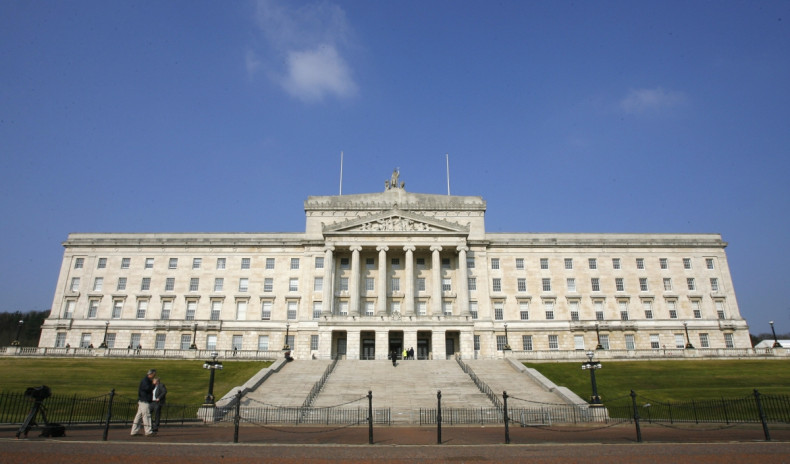 Talks to help form a new power-sharing executive in Northern Ireland look set to finish without agreement.
Yesterday (26 March), fresh discussions at Stormont Castle collapsed, meaning that the Northern Ireland Office will have to determine the way ahead.
With no deal in sight before the 4pm deadline, today's assembly session to appoint a first and deputy first minister is likely to be suspended.
The two biggest parties, the Democratic Unionist Party (DUP) and Sinn Féin, have blamed each other for the disagreements.
The latest round of negotiations followed a snap election on 2 March, which brought an end to Stormont's unionist majority where the DUP's lead over Sinn Féin was cut from 10 seats to one.
Under Northern Ireland's power-sharing agreement, the executive must be jointly run by unionists and nationalists, with the largest party being invited to put forward a candidate for first minister.
Sinn Féin said it would not share power with DUP leader Arlene Foster as first minister until the conclusion of a public inquiry into the Renewable Heat Incentive.
Over the weekend, the Stormont politicians could not find any common ground on crucial issues such as Irish language legislation or the legacy of the Troubles.
If an agreement isn't reached then fresh elections could be called or a period of direct rule from Westminster could also be imposed.
Secretary of State James Brokenshire said: "Three weeks ago the people of Northern Ireland voted overwhelmingly for effective, devolved, power-sharing government.
"Since then I have been working intensively with the political parties and with the Irish government to find a way forward, including putting forward a number of proposals
"I am determined to see a functioning executive in place at Stormont. I have spoken to the prime minister this afternoon and this remains the UK government's continuing priority.
"This is the necessary first step to addressing the issues of greatest public concern – health, education and other public services in Northern Ireland.
"Even at this stage I urge political parties to agree to work to form an executive and provide people here with the strong and stable devolved government that they want."