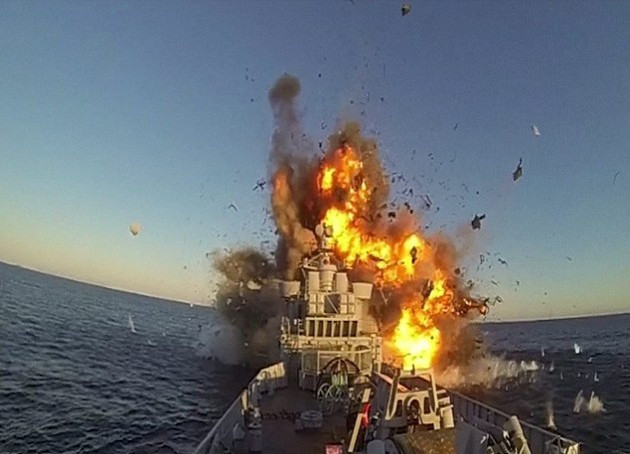 Incredeible footage has been released of the Norwegian military destroying one of their own frigates in a test of a new Joint Strike missile.
In the video filmed off the coast of Andoy to the north of Norway, the subsonic missile is launched from a nearby vessel before smashing into the side of the decommissioned frigate KNM Trondheim. The strike causes a massive explosion that sends parts of the ship flying out in all directions. The heavily-damaged 90-metre long vessel was subsequently towed back to shore for examination.
Stig Klynderud, who oversaw the operation, said that, "The damage to the target ship was as expected and cleanup went according to plan".
Measuring four metres long and weighing 360kg, the new warhead has a range of around 160km. A variant of the Naval Strike Missile developed by Norwegian company Kongsberg Defence & Aerospace, the Joint Strike Missile will be equipped by the country's new F-35 stealth fighter jets. The Norwegian government is spending NOK 12.9bn (£1.4bn) for six Joint Strike Fighters to be delivered in 2017. The Royal Norwegian Navy currently comprises 3,700 personnel and 70 vessels including five heavy frigates and six submarines.