Notting Hill Carnival 2014: Best and Worst Things About Europe's Biggest Street Festival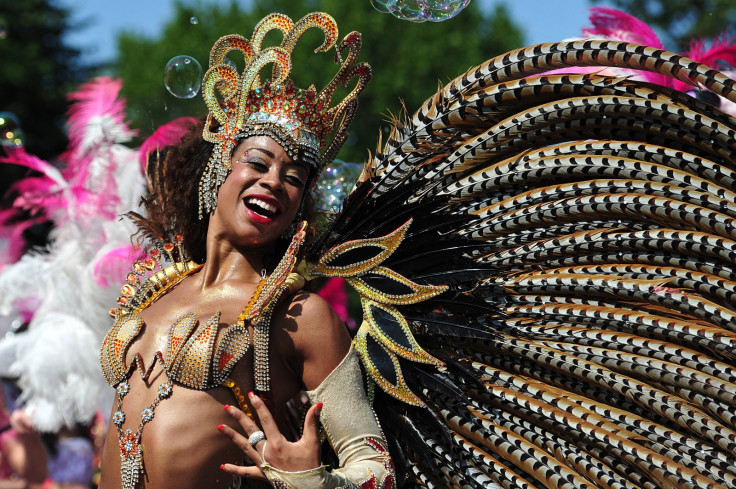 Cue the loudest sound systems and loudest outfits – it's time for Notting Hill Carnival. London is gearing up for its annual party, renowned for the eclectic mix of dancehall, street food and eye-watering toilet queues.
Taking place on the Sunday and Monday of the August Bank holiday weekend, the festival has roots in the Trinidad Carnival, as a celebration of Afro-Caribbean culture and tradition. It began in the mid-1960s with around 500 people. Fifty years on, over one million people flock to west London every year for largest street party in Europe.
As the city prepares for the annual smorgasbord of dancing, music and general revelry, we look at the best and worst bits about it.
Music
Every year, sound systems begin to battle their way through reggae, drum and bass, hip hop, dancehall and garage – and rather than paying hundreds of pounds for a wristband and a field full of undergraduates, Notting Hill is a free-for-all for everyone with an incredible array of artists. Saxon Sound, Channel One and Rapattack are all just some of the 40-odd sound systems to choose from, and Katy B, Chase and Status and Basement Jaxx are headlining this year.
Food
From patties, curries, jerk chicken and fried plantain to Filipino barbecue food – washed down with a glass of punch or an extortionate can of lager, there is an incredible array of exotic foods to get your teeth into. Be sure to try curried goat.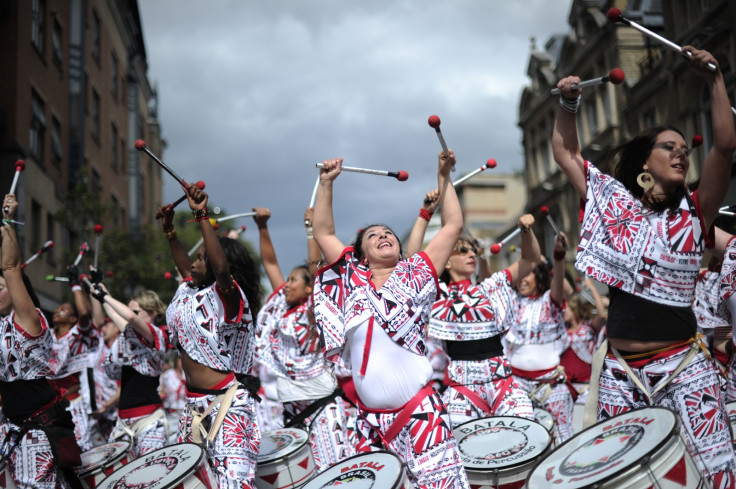 Art
The street festival is not just a party, it's also a meticulously-planned project for many artists – who spend the months leading up to the carnival preparing installations. Across town at the Tate Modern, preparations are being made to bring the festival into the museum's Turbine Hall. One to look out for is Marlon Griffith, a Trinidadian artist who will contribute a performance piece about the tensions between the revellers, police and the festival performers.
Outfits
It wouldn't be fitting to not mention the beaded bikinis, feather headdresses, masques and costumes which take centre place at the carnival. Hours of preparation go into creating outfits and the performances, showcasing the talents of local artists through art and design.
Crowds
However, free music, good food and an electric party atmosphere comes at a cost. For those who have been, spending a day at the festival involves endless hours of battling through huge crowds of commuters and, sometimes, being surreptitiously groped.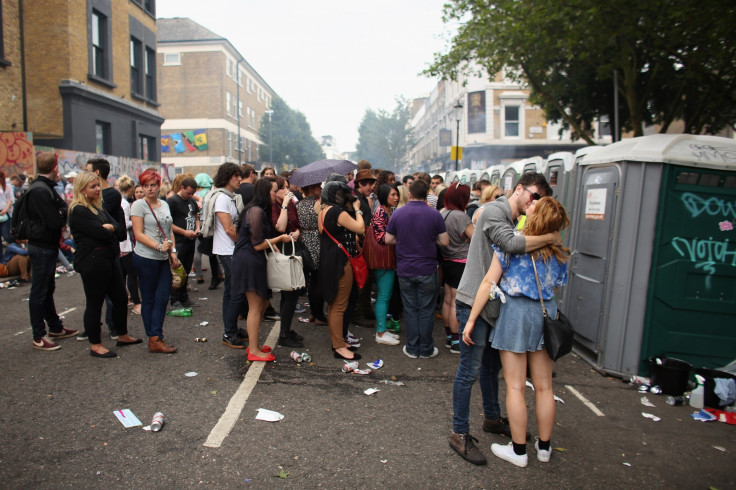 Crime
It's not a secret that Notting Hill Carnival is a hotspot for crime. Earlier this week, the Met made a series of dawn raids on west London ahead of the festival and seized two machine guns, a handgun, crack cocaine and thousands of pounds in cash.
Toilets
After five tins of warm lager, you'll find yourself queuing for a loo – and you'll be queuing until 2015. There is a severe lack of toilets, but if you're lucky, someone kind might let you into their flat to relieve yourself. Most others go on the street. Don't do it. You have been warned.
Public Transport
Getting to the carnival requires planning. Jumping on the Central line in the morning just won't cut it and if you do, you only have yourself to blame. If you can get on the tube it's a claustrophobic nightmare, and there are road closures and various other disruptions, so your best bet is to check the Transport for London site.
© Copyright IBTimes 2023. All rights reserved.