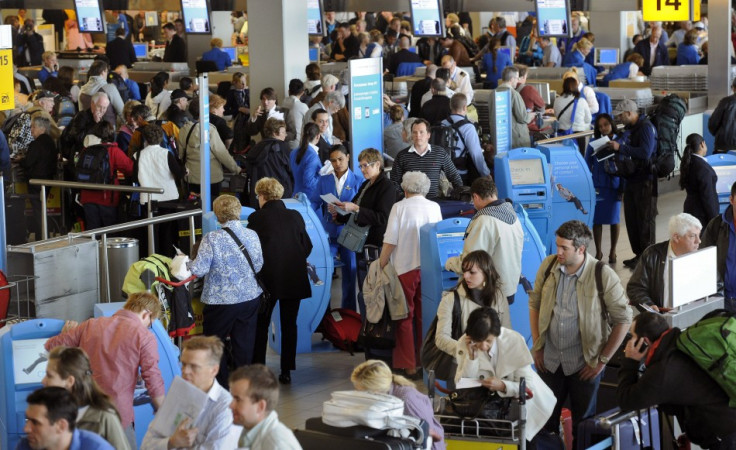 Strike delays have been downgraded at Heathrow, which will come as welcome news to travellers.
Delays at Heathrow Airport on November 30 are now expected to only be two or three hours - not a whopping 12 hours, as originally predicted by airport officials.
UK Border Agency (UKBA) staff are walking out over a public sector pension dispute with the government, leaving border controls seriously understaffed.
On that day, Heathrow Airport had asked airlines to reduce their inbound passenger numbers by 50 percent to ease the burden on understaffed border controls.
It is thought airlines have managed to reduce capacity by around 25 percent and that some flights have been cancelled.
"Our latest forecasts suggest that action taken by UKBA to source extra staff and by airlines to reduce arriving passenger numbers leave us in a better place to avoid the serious delays and widespread disruption at Heathrow that was projected last week," said a spokesperson for BAA, which owns the airport.
"At this stage, we believe that immigration queues for non-EU passengers could be contained to within two to three hours.
"While this is a significant improvement, the situation remains serious and there is more to be done to ensure that passengers are disrupted as little as possible.
"In particular, actual performance on the day may vary from that forecast, UKBA staff on duty will have less experience and may take longer to process each arriving passenger and high winds are forecast, which could disrupt flight schedules."
Airport officials originally predicted 12-hour delays for some passengers.
The government says it will get military personnel to staff borders in the absence of UKBA staff.
"The delays at immigration are likely to be so long that passengers could not be safely accommodated within the terminals and would need to be held on arriving aircraft," Normand Boivin, the airport's chief operating officer, said in a letter to airlines on 25 November.
A BAA spokesperson said there is "still a possibility" that in some circumstances "congestion may be such that we cannot safely accommodate the number of passengers in the immigration area".
"We have therefore put in place a contingency plan to divert aircraft from Heathrow in the event that actual or anticipated terminal congestion puts passenger safety at risk."
Airport staff will be giving advice, food and children's activity packs to delayed travellers.
Other airports across the country are also facing delays and difficulties. To cope with the situation, extra staff have been drafted in to help give out information, advice and refreshments to delayed inbound passengers.