Negotiations over Iran's nuclear programme reach a deadline on 30 June and it is still unclear whether a deal between Tehran and the world powers can be reached before deadline.
Diplomats from Iran, the US, Britain, Russia, France, China and Germany hunkered down in Vienna for what they hoped would be the endgame of 18 months of negotiations.
One of the stumbling blocks is Iran's refusal to allow the powers access to its military installations to check whether any nuclear activity is going on in them.
In a speech on 23 June, hard-line supreme leader Ayatollah Ali Khamenei said: "Unlike the insistence from the Americans, we do not accept long-term limitations of 10, 12 years, and we told them how many years [of] limitations we are ready to accept". He also said that "inspection of our military sites is out of the question and is one of our red lines".
However, it now appears that the world powers have "worked out a process that we believe will ensure that the International Atomic Energy Agency [IAEA] has the access it needs" to all Iran's facilities, a source told the Jerusalem Post.
The source added: "The entry point isn't, 'we must be able to get into every military site,' because the United States of America wouldn't allow anybody to get into every military site. So that's not appropriate. There are conventional military purposes; there are military secrets that any country has that they're not willing to share with other people.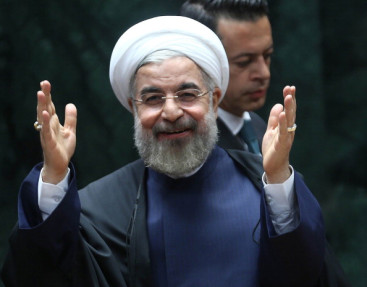 "But if, in the context of this agreement - the Additional Protocol, PMD [Possible Military Dimensions], the Comprehensive Safeguards Agreement - the IAEA believes that it needs access, and has a reason for that access, then we have a process to ensure that that access is given," the official continued. "If that happens to be a military site, then that should be available."
Meanwhile, the brother of Iran's moderate President Hasan Rouhani and Tehran's top nuclear official are said to be travelling to Austria for the "final" round of talks.
According to the Wall Street Journal, Iranian foreign ministry spokeswoman Mariah Abkhaz and a senior Iranian official confirmed that Rouhani's brother and close confidant, Hossein Fereydoun, and the chief of Iran's Atomic Energy Agency, Ali Akbar Salehi, would join the Iranian delegation.
A senior American official told the paper it was "certainly possible to get a deal here," adding, however: "There are real and tough issues that remain which have to be resolved in order to get the comprehensive agreement. And we still do not know yet whether we will be able to get there....We want to, we hope to, but we do not know."
All sides have ruled out a long-term extension of negotiations, with the official saying: "I would talk in terms of days, not longer. I would not be surprised if it's more than two days."