Italian police have arrested 42-year-old nurse Daniela Poggiali on suspicion of murder and believe she may have killed up to 38 patients.
Police were called to the Umberto I Hospital in Lugo, northern Italy after tests revealed that a 78-year-old woman, Rosa Calderoni, who had been admitted with a diabetes-related illness and died on 8th April, had dangerous amounts of potassium in her bloodstream.
It soon transpired that Poggiali, the nurse on duty at the time of Calderoni's death, had also been present at up to 37 other suspicious deaths, including two more on the day Calderoni died.
Police believe Poggiali became exasperated with patients or relatives who were hard to treat or who got on her nerves. Colleagues have said when a difficult patient was being treated she would say "Leave it to me, I'll quieten them." Another nurse described her as a "cold person but always eager to work."
The death of an elderly relative of Poggiali's boss - with whom she was reported not to get along - is also being investigated.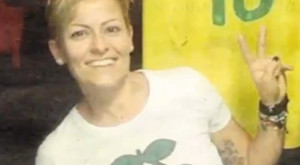 Hospital authorities believe Poggiali injected potassium into patient's veins in order to induce cardiac arrest. Potassium is used to carry out the death penalty in the USA but is difficult to trace as it fades from the blood within days.
Ravenna's chief prosecutor, Alessandro Mancini, says at least ten deaths are very suspicious and he saw "selfies" taken by Poggiali with patients moments after they died. "In all my professional years of seeing shocking photos, there have been few like these," Mancini told Libero Quotidiano newspaper.
Another nurse claimed Poggiali gave patients powerful laxatives when her shift was almost over as a bizarre practical joke at the expense of her colleagues.
If found guilty Poggiali would join the ranks of nurses who kill while on duty. These include Vienna's so-called "Lainz Angels of Death", who between them are thought to have killed over 200 patients, and Beverley Allitt, from Lincolnshire, who was found guilty of murdering four children and attempting to murder another three.
The UK's most prolific serial killer is thought to be Dr Harold Shipman, who was convicted of 15 counts of murdering elderly patients and suspected of murdering as many as 250. Shipman committed suicide in prison in 2004.