Nvidia Shield Tablet gets Android 5.0.1 update with performance, camera and other enhancements [OTA zip]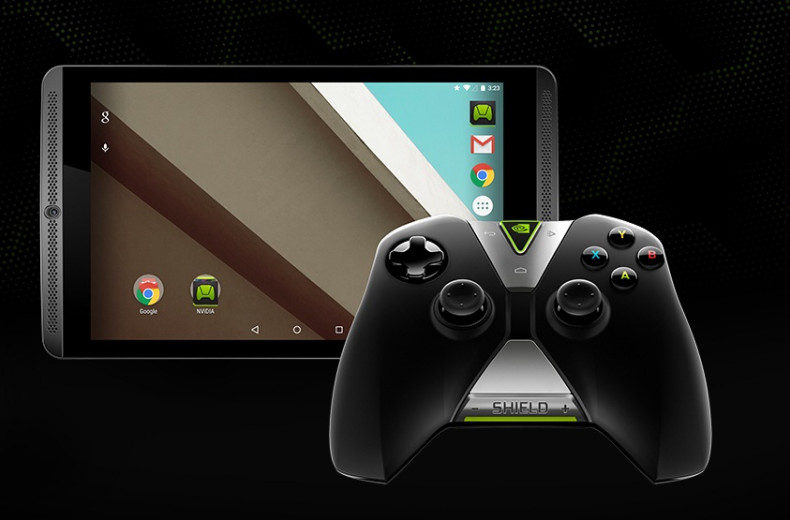 Nvidia's holiday gift is here! The company has announced the roll-out of Google's latest and newest Android version through over-the-air update for its Shield Tablet.
In mid-November, Nvidia released the Android 5.0 update with several significant changes such as Nvidia GRID On-Demand Gaming Service, new Nvidia Dabbler v2.0, enhanced Console Mode with 4K output support and much more. The company has now released a new OTA update which brings Android 5.0.1 with more enhancements.

Here is the release note for Android 5.0.1 OTA update for Nvidia Shield Tablet.
Android 5.0.1 changelog for Nvidia Shield Tablet
Shield Tablet Software Upgrade 2.1
This update contains important enhancements to further improve your Shield tablet experience, including:
Operating System update to Android 5.0.1:
SHIELD Tablet gets updated to the latest version of Android 'Lollipop'. This is a minor release which includes a few bug fixes and updates
System performance enhancements:
Improvements in general UI and app responsiveness, including switching between apps
Camera enhancements: Live HD Effects (HDFX)
The Camera Awesome app gets some cool new creative effects for stills and videos. All the effects leverage the power of the Tegra K1 GPU to deliver live-preview and full resolution recording with the effects
SHIELD Power Control Menu:
We've bought back the SHIELD Power Control Menu, based on community feedback
Memory optimizations:
Enhanced support and optimizations for memory intensive apps
OpenGL 4.5 support
Localization improvements
A few XDA members have confirmed the update. Gamingmayr, a forum member has shared the .zip file for the latest OTA update for Nvidia Shield Tablet (EU LTE).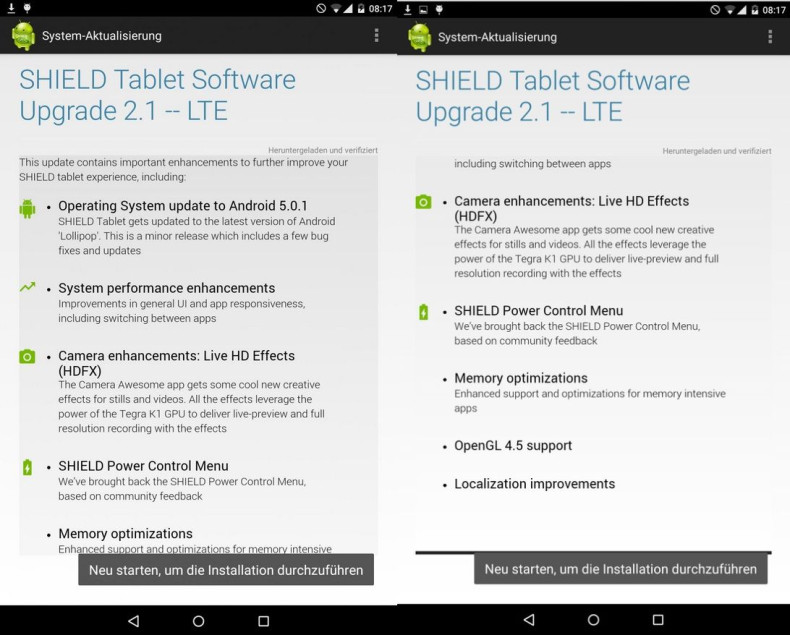 OTA download link:
shield_tablet_software_upgrade_2.1_--_lte__5.0.1.zip