NYPD Officer Shootings: Eric Garner's daughter says deaths not race related but a 'mental health crisis'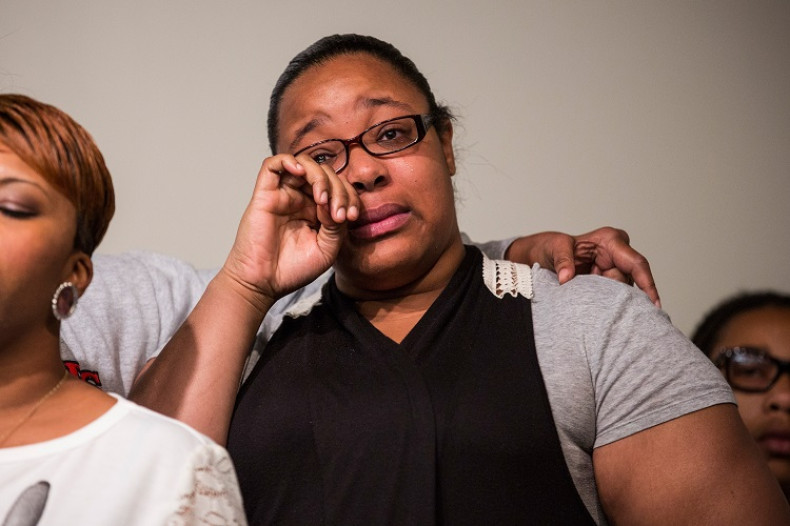 The daughter of Eric Garner has come out in support of the families of the NYPD officers shot dead at the weekend.
Speaking at the New York City Police Memorial, Emerald Garner said: "I just had to come out and let their family know that we stand with them, and I'm going to send my prayers and condolences to all the families who are suffering through this tragedy.
"I was never anti-police. Like I said before, I have family that's in the NYPD that I've grown up around, family reunions and everything so my family you know, we're not anti-police."
Officers Wenjin Liu, 32, and Rafael Ramos, 40, was gunned down by a lone shooter, Ismaiiyl Brinsley, while they sat inside their patrol car in Brooklyn.
Brinsley, who has a long history of mental instability, had been arrested 19 times and previously served two years in jail for gun possession.
Garner said the deaths of the NYPD officers "didn't have anything to do with race or anything - it was a mental health crisis and he was dealing with [it] personally and didn't have the proper way to express his anger."
Eric Garner died last year after he was placed in a chokehold by white officer Daniel Pantaleo during his arrest for allegedly selling cigarettes illegally in Staten Island.
Mass protests across the United States were held against the grand jury's decision not to indict Pantaleo.