The US Department of the Interior has proposed a ban on offshore oil drilling in the Arctic Ocean as part of its five-year Offshore Oil and Gas Leasing Plan. The Barack Obama administration had previously imposed a similar ban on offshore drilling in the Atlantic.
While the decision will mark a major victory for environmentalists fighting for the cause, there are fears that Obama's successor, Donald Trump, could overturn the decision. Trump has said in the past he favoured offshore drilling.
Under the 2017 to 2022 leasing plan published by the interior department on Friday (18 November), drilling will be banned in the Chukchi and Beaufort Seas off northern Alaska. However, 11 lease sales have been proposed in the plan that includes 10 in the Gulf of Mexico and one in the Cook Inlet.
The department said that the measures were finalised after considering more than 3.3 million public comments and holding 36 public meetings.
"The plan focuses lease sales in the best places - those with the highest resource potential, lowest conflict and established infrastructure - and removes regions that are simply not right to lease," Secretary of the Interior Sally Jewell said in a statement.
"Given the unique and challenging Arctic environment and industry's declining interest in the area, forgoing lease sales in the Arctic is the right path forward," the minister added.
Abigail Hopper, Director of the Bureau of Ocean Energy Management, said: "The proposal makes available more than 70% of the economically recoverable resources, which is ample opportunity for oil and gas development to meet the nation's energy needs."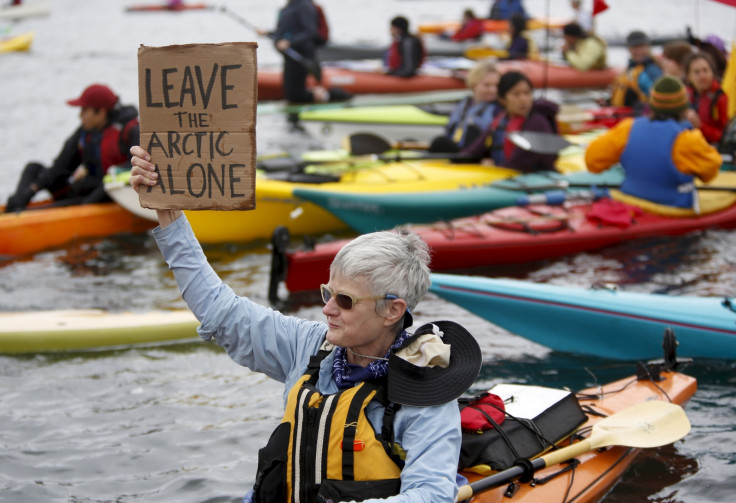 The interior secretary is now required to approve the final 2017-2022 program after a minimum of 60 days, following which the plan would become effective on 1 July, 2017.
The announcement received a mixed response, with many environmentalists and pro-environment political leaders applauding the move, while others, especially the drilling industries condemning the move.
Randall Luthi, president of the National Ocean Industries Association, said: "The arrogance of the decision is unfathomable, but unfortunately not surprising," the BBC reported.
Senator Lisa Murkowski, a Republican member of Congress for the region, also condemned the action and said she was "infuriated" with Obama, who she alleged had "once again ignored our voices to side with the factions who oppose'' offshore drilling in Alaska.
However, Jacqueline Savitz, senior vice president of environmental group Oceana, reportedly applauded the move, saying the measure was aimed at "protecting our coasts from dirty and dangerous offshore drilling".