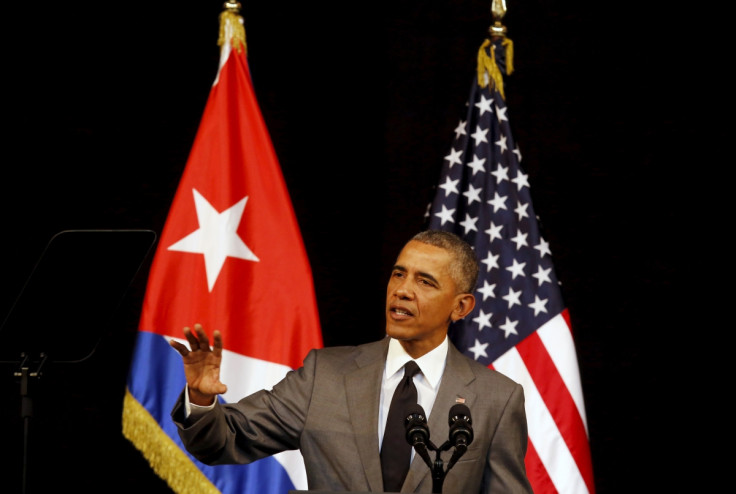 US President Barack Obama called for political and economic reforms in Cuba in an impassioned plea to the island's Communist government. In a 40-minute speech at Havana's Grand Theatre with Cuban President Raul Castro in attendance, Obama said he hoped to kick-start a new era in bilateral relations.
He added that he wanted to lift the 54-year-old US trade embargo on Cuba, calling it an "outdated burden on the Cuban people". "I have come here to bury the last remnant of the Cold War in the Americas," he said to applause from an audience of over 1,000 people. I have come here to extend the hand of friendship to the Cuban people."
But the US president urged the Cuban leadership to move away from a one-party state towards a democratic system of government, saying America's progress through the years was precisely a result of its democratic ideals.
"I believe citizens should be free to speak their mind without fear – to organise and to criticise their government, and to protest peacefully, and that the rule of law should not include arbitrary detentions of people who exercise those rights," he stated on the last day of his three-day visit to Cuba. "I believe voters should be able to choose their governments in free and democratic elections."
'Catalysts for change'
Obama, the first sitting American president to visit Cuba in nearly 90 years, said democracy is not perfect but that it "gives individuals the capacity to be catalysts". He pointed to the diverse field of candidates vying for a presidential nomination in the US as an example.
"You had two Cuban Americans in the Republican Party, running against the legacy of a black man who is president, while arguing that they're the best person to beat the Democratic nominee who will either be a woman or a Democratic socialist," he said to laughter from the crowd. Who would have believed that back in 1959? That's a measure of our progress as a democracy."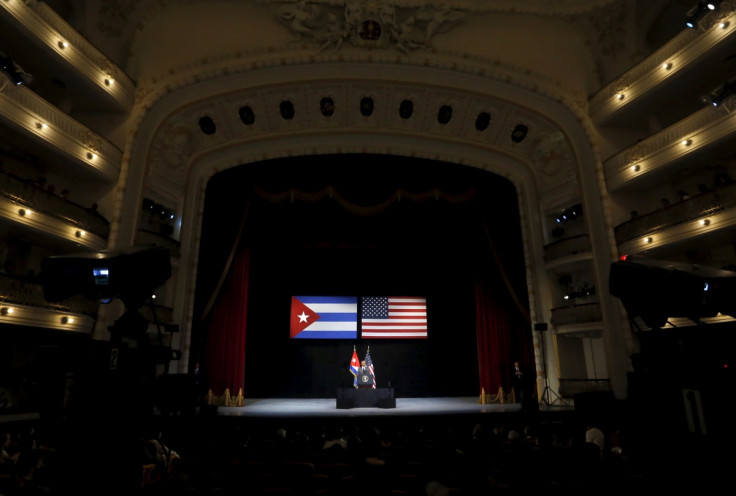 While he called for change, Obama reassured Cubans that they had nothing to fear from America.
"I've made it clear that the United States has neither the capacity, nor the intention to impose change on Cuba," he said. "What changes come will depend upon the Cuban people. We will not impose our political or economic system on you."
The US and Cuba restored diplomatic ties in August last year after 54 years of enmity. However, the Republican-controlled Congress has blocked Obama's attempts to lift the longstanding trade embargo on Havana.
In his speech, Obama acknowledged past errors in America's policy of hostility towards Cuba.
"Before 1959, some Americans saw Cuba as something to exploit, ignored poverty, enabled corruption. And since 1959, we've been shadow-boxers in this battle of geopolitics and personalities," he observed. "I know the history, but I refuse to be trapped by it."