President Barack Obama defended on Wednesday (18 January) his decision to commute the sentence of Army Private Chelsea Manning. Obama told reporters during his last press conference as president that "I feel very comfortable that justice has been served."
The president, who has received both criticism and praise for his decision, said Manning's early release balanced national security interests with her remorse and lengthly sentence, USA TODAY reported.
"First of all, let's be clear, Chelsea Manning has served a tough prison sentence," Obama said. "Given she went to trial and due process was carried out, that she took responsibility for her crime, that the sentence that she received was very disproportionate relative to what other leakers had received — and that she had served a significant amount of time — it made sense to commute a part of her sentence."
Manning was convicted in 2013 and sentenced to 35 years in prison for leaking military and diplomatic cables to WikiLeaks. She is now scheduled to be released on 17 May 2017. According to ABC News, Manning's lawyer released a statement after the commutation announcement to say her time in prison had included "long stretches of solitary confinement — including for attempting suicide."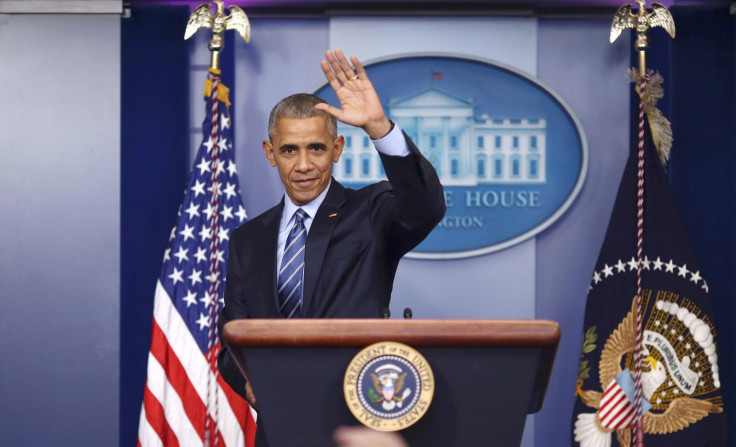 "I feel very comfortable that justice has been served and that a message has still been sent that when it comes to our national security, that wherever possible, we need folks who may have legitimate concerns about the actions of government or their superiors or the agencies in which they work that they try to work through the established channels," Obama added.
When asked about a tweet from WikiLeaks that promised the site's founder, Julian Assange, would agree to be extradited from the UK to the US if Manning was granted clemency, Obama said he did not consider the offer. "I don't pay a lot of attention to Mr Assange's tweets, so that wasn't a consideration in this instance," the president said.
In a tweet on Wednesday, WikiLeaks appeared to back away from the initial offer. "Assange is still happy to come to the US provided all his rights are guaranteed despite White House now saying Manning was not quid-quo-pro," it tweeted. Assange has lived in the Ecuadorian embassy in London since 2012 to avoid being extradited to Sweden on rape charges and the US for espionage.