Obama 'heartened by' conversation with President-elect Trump
"Ultimately, we're all on the same team," said Obama, as he pledged to work for peaceful transfer of power.
US President Barack Obama congratulated Donald Trump, and said that Americans should now be "rooting for" the success of the President-elect.
Speaking in the Rose Garden of the White House, Obama struck a conciliatory note after one of the most divisive campaigns in modern US political history saw Trump storm to a shock victory over Democrat candidate Hillary Clinton.
He called on Americans to remember that ultimately "we're all on the same team" and said he had been "heartened by" a conversation with Trump after his victory.
Obama pledged to work towards a peaceful transfer of power, citing the example of his predecessor George W Bush eight years ago.
"It is no secret that the president-elect and I have some pretty significant differences. But remember that eight years ago, President Bush and I had some pretty significant differences.
"The presidency and vice presidency is bigger than any of us," said Obama.
"We are now all rooting for his [Trump's] success in uniting and leading this country. The peaceful transfer of power is one of the hallmarks of our democracy."
Obama praised Clinton, whom he campaigned hard for.
"I could not be prouder of her... I am proud of her. A lot of Americans look up to her... Her candidacy and nomination was historic..
"Everybody is sad when their side loses their election. But the day after, we have to remember that we're actually all on the same team.... we're patriots first.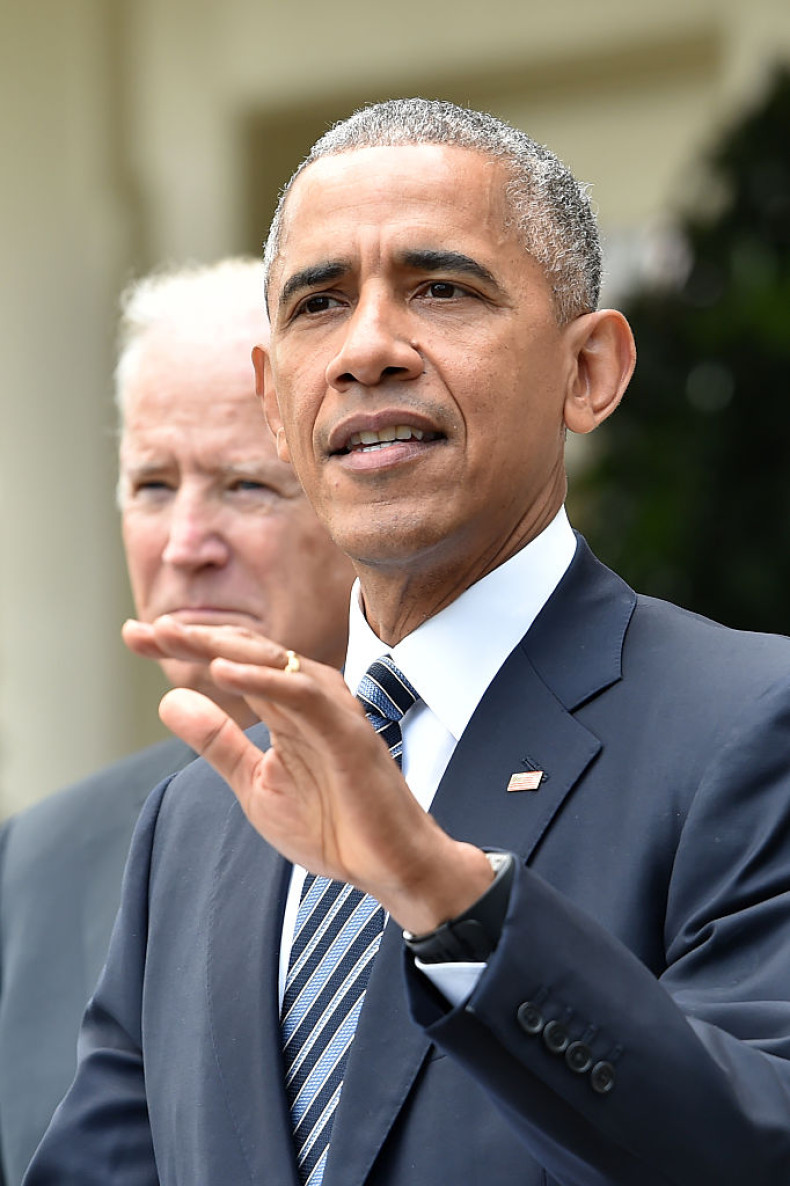 "That's what I heard when I spoke to [Trump] directly, and I was heartened by that. That's what our country needs. ... I hope that he maintains that spirit throughout this transition and I certainly hope that's how his presidency has a chance to begin."
Trump has vowed to reverse Obama's signature achievements in office, including the Affordable Care bill, and the Iran nuclear deal.
Obama said to those who voted for Clinton: "we lick our wounds, we brush ourselves off, we get back in the arena... we move forward.. that presumption of good faith is essential to a vibrant... democracy."
"That's how we have come this far... I'm confident that this incredible journey that we're on will go on."
Obama is to welcome Trump to the White House on 10 November to discuss the transfer of power.