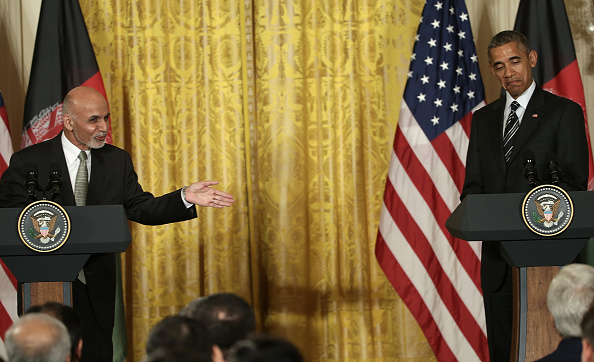 Giving in to Afghan requests, US President Barack Obama on 24 March announced to slow the drawdown of US troops from Afghanistan.
The decision came after Afghan president Ashraf Ghani visited the White House on 24 March.
"It was my assessment as commander in chief that it made sense for us to provide a few extra months for us to be able to help on things like logistics," Obama said during a joint news conference with Ghani at the White House.
"The date for us to have completed our drawdown will not change. Providing this additional timeframe during this fighting season for us to be able to help the Afghan security forces succeed is well worth it."
Obama pledged to keep the US force at its current strength to train the Afghan forces who took over the charge of fighting Islamic militants since the start of 2015.
A total of 9,800 US troops will be maintained in Afghanistan through the end of 2015 with a 2017 exit plan, said Obama.
The pace of US troop reduction in 2016 is yet to be determined.
Ghani who is scheduled to address the US Congress on 25 March thanked the US military.
"The 2,215 Americans that have died, must not die in vain. They must leave behind a legacy of a stable Afghanistan," said Ghani.
The decision was supported by Republican Mac Thornberry who leads the House of Representatives Armed Services Committee.
Thornberry called the move "appropriate" and added: "Iraq has shown us the consequences of leaving a fragile ally too early. The bottom line is that our own security is at stake."