Obamacare supporters echo Tea Party tactics by taking to Republican town halls
Anti-Trump activist groups have been mobilising to face down GOP politicians at public meetings.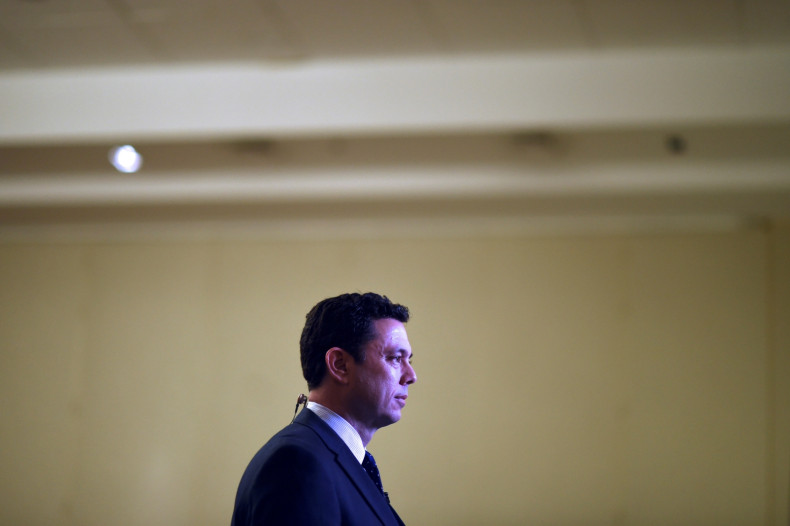 Republican politicians around the US have found their town hall meetings inundated with constituents opposing the repeal of the Affordable Care Act (ACA), as defenders of Obamacare and opponents to President Trump continue to organise.
GOP lawmakers have taken different approaches to the opposition; cutting short their time in front of the public, accusing them of being funded by high-paying donors, or, in one case, actively engaging with a baying crowd.
Videos of hundreds of people in a Utah hall shouting down Representative Jason Chaffetz started going viral after the 9 February furore that hit the congressman.
The high school auditorium was filled to capacity, with some 1,000 people outside, Slate reported. As the chairman of the House Reform and Oversight Committee, Chaffetz is central to any investigation into Trump and his team, leading him to become a point for protest.
In the hall, people yelled "Do your job" as members of the audience asked questions about plans to replace the ACA and whether Chaffetz would investigate Trump's conflicts of interest. "You're not going to like this part," Chaffetz told the crowd. "The president, under the law, is exempt from conflict of interest laws".
A young girl at one point brought the house down, asking about environmental protections for future generations. "Do you believe in science?" she asked the beleaguered congressman. A Salt Lake City newspaper, Deseret News, reported Chaffetz claiming many of his loud detractors were bussed in from other counties, saying it was "more of a paid attempt to bully and intimidate" than a reflection of his true constituents.
One top Democrat in the state questioned the basis for Chaffetz's claim that protesters were paid. "You can't say that kind of crap," Utah House Minority Leader Brian King commented.
The previous weekend, California Representative Tom McClintock faced cries of "vote him out!" as he was led away from a town hall meeting in Roseville by a police escort.
Along with questions about climate science and plans for the ACA repeal, the movement has a broader edge - opposition to Trump. Speaking to the Sacramento Bee, Wendy Wood said: "This is really all about resisting the Trump agenda."
Wood is the chairperson of the local chapter of Indivisible, a nationwide group started by former congressional staffers upset at the Trump victory. A video identifies "three simple targets" for those wanting to make their voices heard: two senators and a representative. "You will let them know how you feel about every important issue that comes up," it advises.
A guide claims that the video has been downloaded over half a million times by the end of January. Indivisible advises people not just to call their representative but to turn up at public events, make comments at town halls and schedule office visits, as well as making unscheduled ones.
The tactics have been noted to echo those of the Tea Party, the conservative Republican fringe that took on the Obama administration and helped buoy members like Chaffetz to power. It was itself a grassroots movement that took on federal politics at the local level.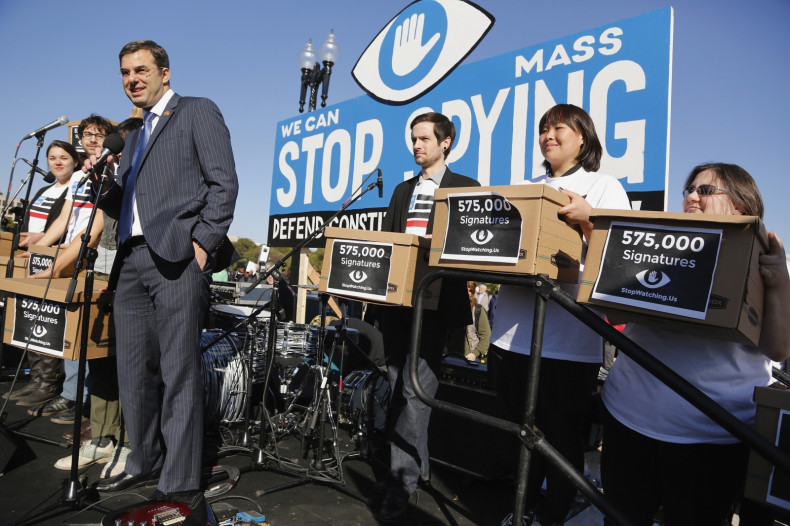 The Tea Party's website now proclaims it a pro-Trump organisation, calling for action to get Obamacare repealed. TeaParty.com is asking for donations to facilities "fax blasts" on every senator and representative in Congress.
However, the former presidential candidate and left-wing firebrand Democrat, Bernie Sanders, takes issue with the comparison. Sanders told NBC the protests from the left are "a spontaneous and grassroots uprising of the American people" and "not a Tea Party because the Tea Party was essentially funded by the billionaire Koch brothers family".
Fight or flight
One GOP representative has been noted for not running away from his own angry crowd. Where Chaffetz left 40 minutes earlier than planned, Republican Representative from Michigan, Justin Amash stayed 40 minutes extra.
According to a report from Politico, Amash answered questions and "seemed to enjoy the give-and-take". While some are filmed almost running away from protesters, Amash heard the arguments and set forward his ideas - though his open criticism of Trump helps him in some regards.
"This doesn't make me uncomfortable. I like to be here, hearing the different perspectives. I'm not afraid of my positions," Amash told Politico after the event. He even garnered praise from former Florida Governor and presidential hopeful, Jeb Bush, who tweeted that Amash was "setting the right example. Conservatives should be ready (and eager) to defend and discuss our positions with everyone."
With Senate state work dates coming up, the momentum fuelled by groups like Indivisible looks set to continue. As the GOP continues to look confused over how or when Obamacare will be repealed - and whether there will be a promised replacement - congressional Republicans the country over are set to stage more and more protests.
The Indivisible Guide ends with some audacious, if ambitious words: "Good luck — we will win".