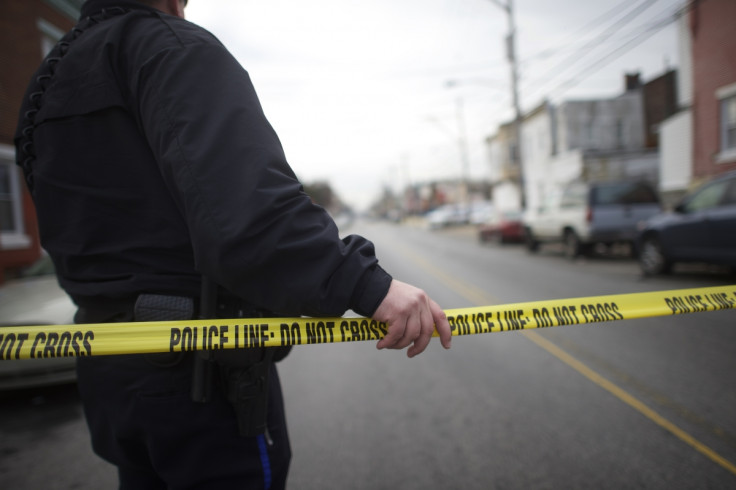 A convicted sex offender was arrested on Saturday (11 February) in connection with the death of a 21-year-old Ohio State University student. Reagan Tokes' body was discovered in Scioto Grove Metro Park in Grove City by a passerby on 9 February.
Grove City Division of Police said that 29-year-old Brian Lee Golsby has been arrested in connection with Tokes' death. Golsby, who was only released from prison in November, faces charges of aggravated murder, aggravated kidnapping and aggravated robbery.
Tokes appears to have died from gunshot wounds to the head, police said. According to NBC4, a man driving into the park told authorities that he found her body around 15ft from the road by the entrance of the park. He and another man got out of their vehicles and walked towards Tokes' body before calling 911.
The 21-year-old was last seen leaving her job on the night of 8 February in Columbus, Ohio, NBC4 reported. She was reported missing by her friends the following day, police said.
Authorities said they later found the victim's car in Columbus and were able to recover several pieces of evidence that could be tested for DNA, ABC News reported. Items found in Tokes' car were then reportedly connected to Golsby by forensic scientists.
Golsby, a registered sex offender, has no known connections to the victim, police said.
Sergeant Chris White of Grove City Division of Police's detective bureau told reporters that police executed a search warrant at Golsby's home and arrested him early on Saturday. White said that Golsby's home is near where Tokes' vehicle was discovered.
According to ABC News, police believe Golsby and Tokes interacted shortly after she left work on Wednesday, around 9.45pm local time. "Within minutes, less than half an hour, we think that they made their first contact," White said.
An initial autopsy report found Tokes was shot twice and did not have other evidence of trauma to her body. However, White said that authorities are still waiting for the final results of the official autopsy report.
In a statement, Ohio State University said it was "deeply saddened" to learn of Tokes' death. "We extend our heartfelt sympathy to her family and friends. Our thoughts and prayers are with them during this extremely difficult time," the university said. "Counseling and consultation services are available for those in need of support."
In a statement to MyFox28, Jeff McCrary, Tokes' uncle wrote: "Words can not express how saddened and heartbroken we are to have lost 21-year-old Reagan Delaney Tokes; daughter, sister, niece, granddaughter, goddaughter, cousin and friend to so many. We will always remember Reagan as a vibrant, loving young woman who embraced life.
"She made a positive impact on people, was enthusiastic about everything and brought laughter and joy to all who knew her. She had a genuine compassion for all people and anyone who knew her loved her. She truly enjoyed being with her many friends and cherished the time she spent with her family."
According to Fox News, Golsby will be arraigned at 9am local time on Monday (13 February). He was previously convicted of kidnapping and rape in Grove City in 2011.