'Obsessed and guilty': Twitter slams Trump after he accuses Clinton of 'collusion' against Sanders
"Why are you so obsessed with her?" singer/songwriter Malynda Hale tweeted.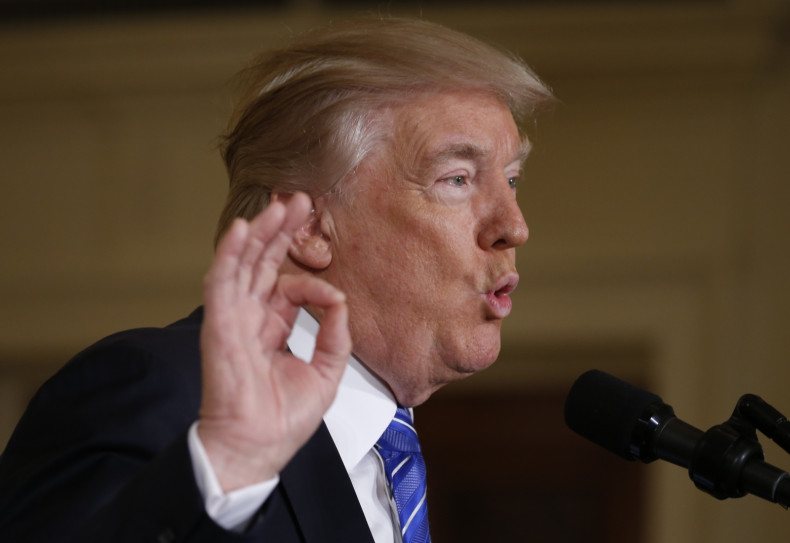 US President Donald Trump took to Twitter on Sunday (25 June) to accuse his former Democratic presidential rival Hillary Clinton of colluding with her party to beat her primary opponent Senator Bernie Sanders. Trump's latest tweet seemed to be in reference to the trove of hacked Democratic National Committee emails published by WikiLeaks last year that showed top party officials favoured Clinton over Sanders in the primaries.
The much-publicised leaks also prompted the resignation of DNC Chairwoman Debbie Wasserman Schultz.
"Hillary Clinton colluded with the Democratic Party in order to beat Crazy Bernie Sanders," Trump tweeted. "Is she allowed to so collude? Unfair to Bernie!"
Trump's remarks come amid an ongoing federal investigation into alleged Russian interference in the 2016 election and alleged collusion between Trump's campaign and Moscow. Trump and his campaign have denied the allegations. The Kremlin has also dismissed the claims as "baseless" and described them as "some kind of hysteria".
The president's latest comments also come after he criticised his predecessor Barack Obama and questioned why his administration did not do more to combat Russian efforts to meddle in the election.
Meanwhile, Twitter slammed Trump's tweet with many saying that there is a difference between working with one's own political party and "working with a foreign enemy".
Many people questioned why he continues to target his former Democratic rival long after the presidential election is over. Others accused him of deflecting attention from the Russia probe
"Do you realise how completely crazy and desperate you sound? You're coming apart like a cheap suit," one Twitter user wrote.
"Why are you so obsessed with her? You're like that 4th grade bully who actually has a crush," American singer/songwriter Malynda Hale tweeted.
Some people said his latest tweet sounded like he was admitting to colluding as well.
"So... you're saying you colluded too. Thanks. I'm sure Mueller will appreciate this," actress Jaime Andrews tweeted. Patrick S Tomlinson, a contributor to The New York Times and The Hill, tweeted: "So we're clear. You're saying a candidate working with their party is collusion, but working with a hostile foreign government is not?"